Preview of All New Fathom #1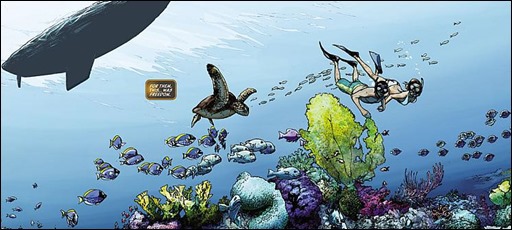 Here is a short preview of All New Fathom #1 by David Wohl, Alex Konat, & Beth Sotelo, on sale July 24th, 2013 from Aspen Comics.
All New Fathom #1
Script – David Wohl, Pencils by Alex Konat, Colors by Beth Sotelo, Letters – Josh Reed
A new direction in the FATHOM Universe begins! Michael Turner's best-selling series has reached its milestone 15-year anniversary! However, Aspen Matthews' adventure under the surface has no plans of slowing down!
Following the devastating events of 'The Elite Saga', Aspen Matthews finds herself at a decisive crossroads in her life-with the memories of her past no longer weighing her down, she is finally able to set about building a new life in San Diego once more. But, being the daughter of two worlds is no easy feat-and Aspen will quickly discover the winds of change oftentimes lead directly into the perils of fate! The ALL NEW FATHOM starts right here!
Writer David Wohl, artist Alex Konat and colorist Beth Sotelo team up once again to bring you the latest adventures of Michael Turner's most beloved creation!
All New Fathom #1 is in stores on July 24th!
– The Comic Book Critic