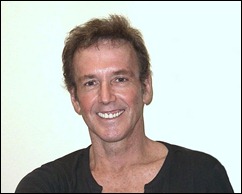 Bill Sienkiewicz is one of those artists that polarizes comic book fans – You either love his art or you hate it. Much like Frank Miller, Sienkiewicz's early artwork was influenced by Neal Adams, but eventually took on a style of it's own.
His early Moon Knight issues, especially the cover to issue one, show how close his art style compared to Adams. Once established in the industry, Sienkiewicz really let loose on his artwork. Later issues of his run on Moon Knight show glimpses of what he would wind up doing on The New Mutants several years later. In 1984 – 1985, Sienkiewicz's run on the New Mutants, along with writer Chris Claremont, was not only artistically innovative, it was a seminal moment for the title.
Between 1986 and 1990, Sienkiewicz worked with highly talented writers on a number of projects: Frank Miller on Elektra: Assassin mini-series and Daredevil: Love and War GN, Andrew Helfer on The Shadow, and Alan Moore on Big Numbers and Brought to Light GN among others. Aside from the previous works, He's also contributed to numerous Marvel and DC books including The Question, Batman, The Fantastic Four, Stray Toasters, and The Black Widow.
Whether you love or hate his art style, Bill Sienkiewicz is certainly an innovator in his field. That's exactly what comics need from time to time!
Bill Sienkiewicz photo by Luigi Novi
– The Comic Book Critic