Action Comics #1 by Joe Shuster!
Welcome to the Classic Comic Book Page! We scour our memories and hundreds of comic book issues to bring you pages that we think are classics.
This is what started it all for superheroes – The 1st page of Action Comics #1 (June 1938), by Jerome Siegel & Joe Shuster, published on April 18, 1938 by National Allied Publications.
Action Comics was an anthology comic and the Superman strip was the first one of several stories. Jerry Siegel and Joe Shuster were paid a combined $10 per page, for a total of $130 for the work that was done in Action Comics #1. Accounting for inflation, they were paid the equivalent of $162.49 per page and $2,112.31 for the total work in 2012 dollars.
Siegel & Shuster created the 13 page story by cutting & pasting several Superman comic strips that they had previously failed to sell to publishers.
Thus, 74 years ago, began the first true superhero comic.
Here is the first page of Action Comics #1!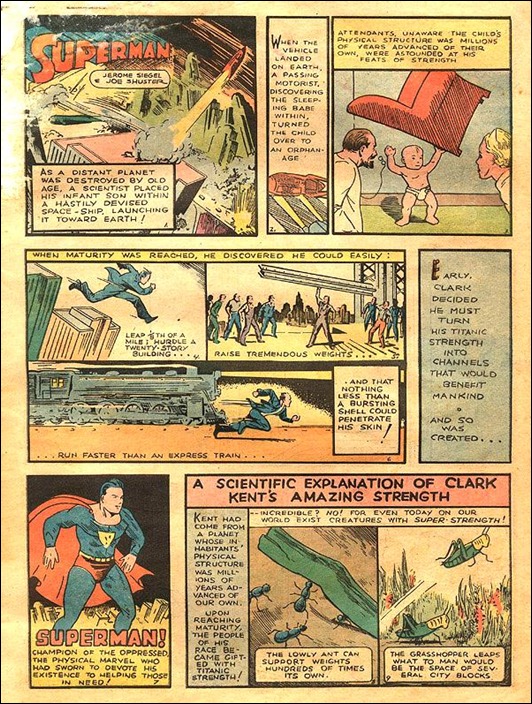 – The Comic Book Critic