Cool Comic Book Tattoos
on
May 21, 2011
and modified on March 7, 2013.
Commonly people get tattoos to make a personal statement; in many ways they are an extension of their personalities. Those who are passionate about the statement or aesthetic value of their tattoos also have the same passion about other aspects of their life. When those with passions for tattoos and comic books mix, there can be some pretty cool results.
Here is a collection of some of the better comic book related tattoos that I've seen.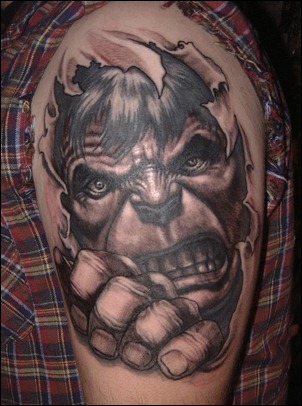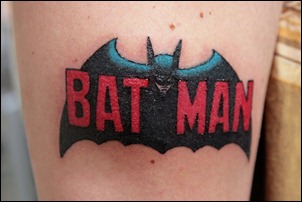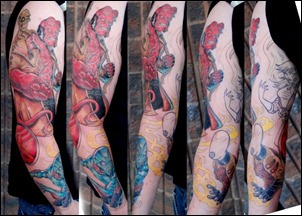 A Hellboy partial sleeve concept.
Image Source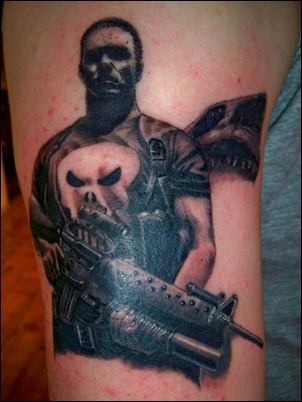 Taken from an illustration by Tim Bradstreet.
Image Source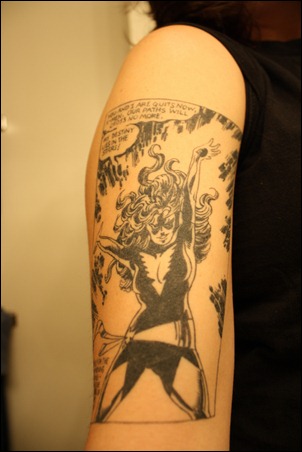 The Dark Phoenix from Uncanny X-Men #135 (1980) by John Byrne & Terry Austin.
Image Source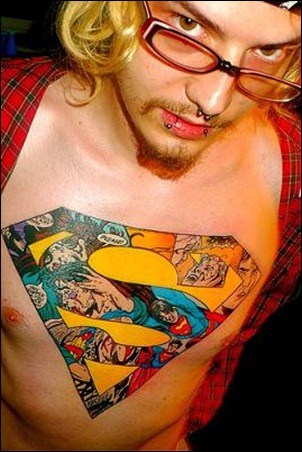 Superman symbol depicting the Death of Superman.
Image Source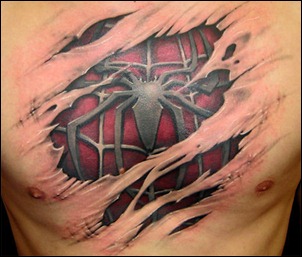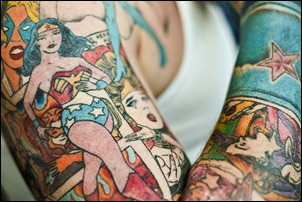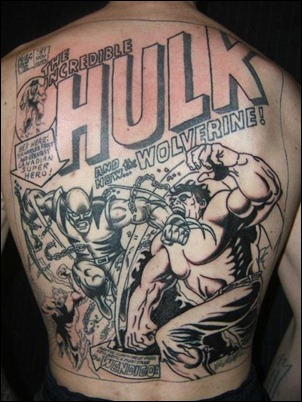 Impressive reproduction of the cover to Incredible Hulk #181 (1974) by Herb Trimpe – the first appearance of Wolverine!
Image Source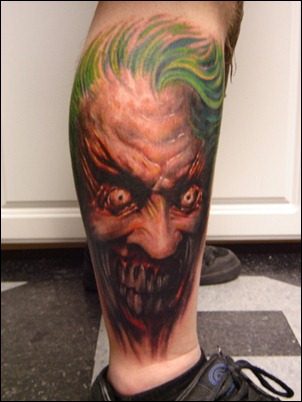 The Joker from Batman: Arkham Asylum (1990) by Dave McKean.
Image Source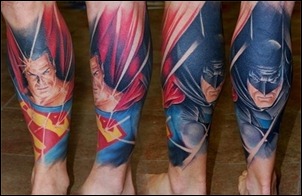 Superman and Batman from Kingdom Come (1996) by Alex Ross.
Image Source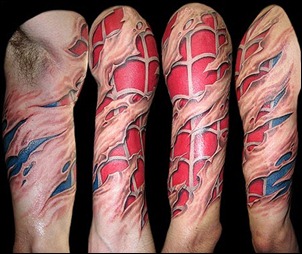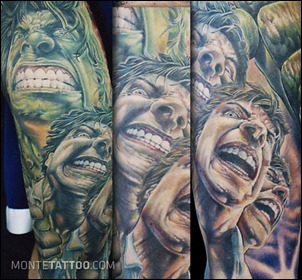 Image Source
- The Comic Book Critic