Here are the Superman group solicitations for June 2012 courtesy of DC Comics.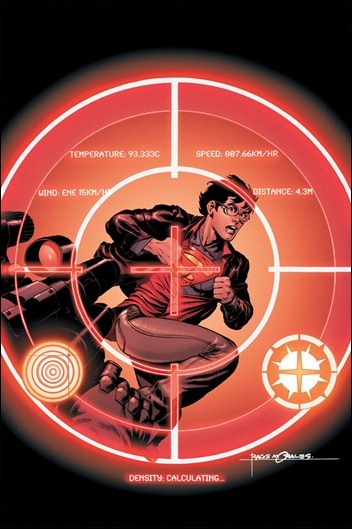 ACTION COMICS #10
Written by GRANT MORRISON
Backup story written by SHOLLY FISCH
Art by GENE HA and RICK BRYANT
Backup story art by BRAD WALKER
Cover by RAGS MORALES
Variant cover by BRYAN HITCH
1:100 B&W Variant cover by GENE HA
On sale JUNE 6 • 40 pg, FC, $3.99 US • RATED T
Combo pack edition: $4.99 US
• CLARK KENT is DEAD!
• The three-part ACTION COMICS summer event storyline begins here!
• New villain NIMROD THE HUNTER is on SUPERMAN'S trail! He's killed every living thing he's ever tracked – but he's never killed an ALIEN!
This issue is also offered as a combo pack edition with a redemption code for a digital download of this issue.
---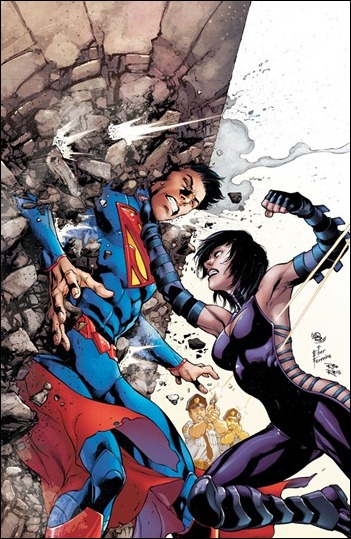 SUPERMAN #10
Written by KEITH GIFFEN and DAN JURGENS
Art by DAN JURGENS and JESUS MERINO
Cover by IVAN REIS and EBER FERREIRA
1:25 B&W Variant cover by IVAN REIS and EBER FERREIRA
On sale JUNE 27 • 32 pg, FC, $2.99 US • RATED T
• SUPERMAN'S new foe – the one that can't be touched – has found a way hurt both The Man of Steel AND Clark Kent!
---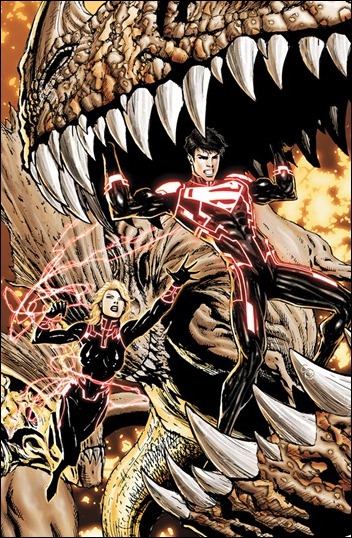 SUPERBOY #10
Written by SCOTT LOBDELL
Art by IBAN COELLO
Cover by SCOTT CLARK
On sale JUNE 13 • 32 pg, FC, $2.99 US • RATED T
• WONDER GIRL, SOLSTICE, RED ROBIN, KID FLASH and BUNKER all guest-star in a story that connects to this month's TEEN TITANS #10.
• Don't miss SUPERBOY and WONDER GIRL, lost in an ancient world – with no adult supervision!
---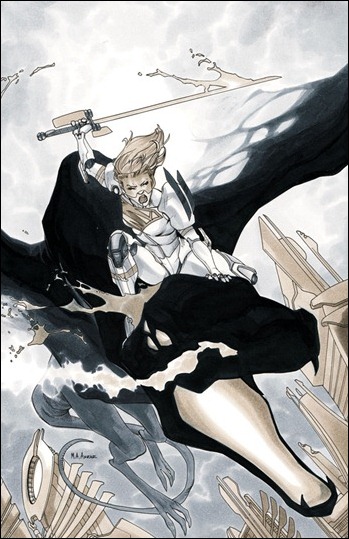 SUPERGIRL #10
Written by MICHAEL GREEN and MIKE JOHNSON
Art and cover by MAHMUD ASRAR
On sale JUNE 20 • 32 pg, FC, $2.99 US • RATED T
• SUPERGIRL trapped in the nightmarish spirit world of the BLACK BANSHEE!
• What happens when a KRYPTONIAIN loses control of his or her powers? MASSIVE DESTRUCTION!
---
– The Comic Book Critic