Eric Powell's The Goon Statue, sculpted by Sean McNally, Debuts at Toy Fair 2015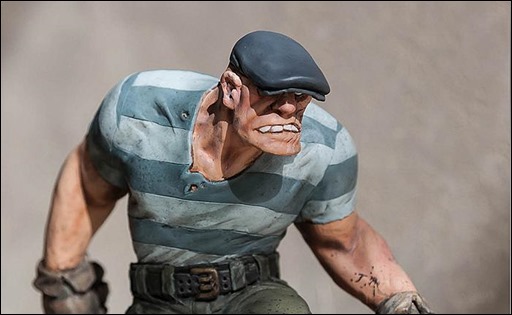 Dark Horse Comics is debuting a gorgeous new limited edition statue based on Eric Powell's The Goon, sculpted by Sean McNally, at Toy Fair 2015 in NYC.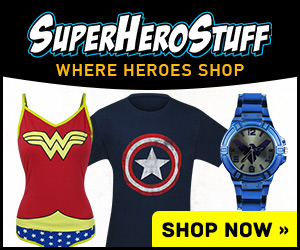 Press Release
Dark Horse Comics will reveal a new statue based on Eric Powell's The Goon at Toy Fair 2015 in New York City.
The Goon is a hilarious blend of pulpy horror and slapstick comedy following the ongoing misadventures of the man they call the Goon and his sidekick Franky as they battle the legions of the undead!
In late 2012, Blur Studios, Dark Horse Entertainment, and Eric Powell successfully funded a Kickstarter campaign for a feature-film-length story reel based on Powell's beloved characters. Originally Blur Studios produced a very limited-edition faux-bronze statue for fans as an incentive, sculpted by Sean McNally, an artist involved with Blur's Goon efforts from the start. Now Eisner Award–winning creator Eric Powell and Blur Studios are set to release this gorgeously painted brutish statue for the Goon's growing legion of fans.
"One of the great things about developing the Goon film has been so many great artists contributing their takes on the character. Especially when it comes to Sean McNally," remarked creator Eric Powell. "His paintings were the first concept pieces I saw when Blur was pitching the idea of an animated film and contributed to me falling in love with the idea. His Goon statue captures everything I always wanted to convey in the character."
Standing over eight inches tall, this beautiful statue is a must-have for any fan of The Goon.
"I don't think there's an artist in our studio who doesn't have at least one high-end collectible at their desk, so it seemed like a very natural decision to offer a special-edition statue as one of our Goon Kickstarter backer incentives," noted Blur Studios' Jeff Fowler. "We shipped about two dozen of the statues, which were created in a faux-bronze style. It really is a fantastic sculpt, and when Dark Horse contacted us about potentially creating a new painted version, we jumped all over it! The paint job on our prototype was created by another of Blur Studio's artist alumni, Chuck Wojtkiewicz. We were aiming for a muddier, grittier, tougher-looking Goon than anything previously produced, and we think it turned out great!"
The prototype will be revealed at the Dark Horse booth, #4837, at Toy Fair 2015, held February 14–17 at Jacob Javits Center in New York City.
The limited-edition quantity is still to be determined as of press time.
The Goon statue will be packaged in a full-color, oversize collector box. Its release is estimated for summer 2015. Suggested retail price is $150.00.