Monika Lee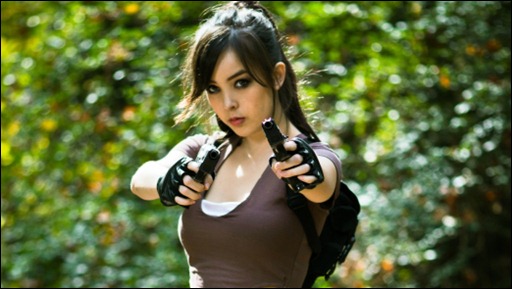 There are many talented models and performers who bring their love & enthusiasm to dressing up as their favorite characters. Comic Book Critic will regularly showcase a performer who embodies the spirit of cosplaying.
Whether it's creating the costume from scratch, altering the appearance of an existing one, or just getting into character, these performers spend a lot of time and effort on their craft. As much as we all enjoy seeing our favorite fictional characters represented in real life, let's not forget the behind-the-scenes work that goes into that portrayal.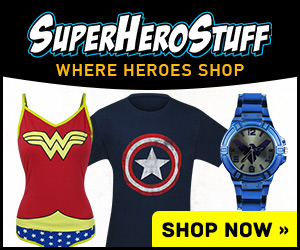 One thing is for certain though, their love of cosplaying shines through in their work.
The Comic Book Critic Featured Cosplayer for February 12th, 2013 is:
Monika Lee from Atlanta, GA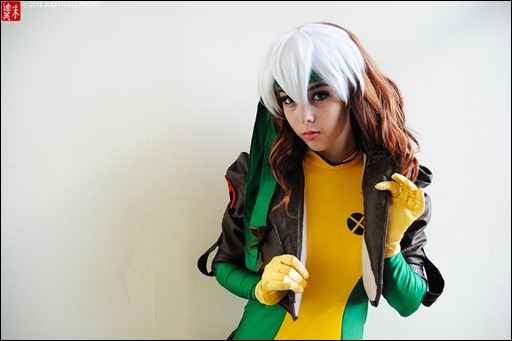 Monika has been cosplaying since 2006 at the early age of 13 and makes her own costumes. We asked her a few questions about her work.
Monika, What made you decide cosplaying was something you wanted to do?
Before I got into cosplay, I was really big into anime. While on the internet, I found this cosplaying group that did funny YouTube parodies while cosplaying. I thought the idea of dressing up as my favorite characters was so awesome that I tried it out and I've been cosplaying ever since.
What was your first costume?
Naruto was my jam when I was 13, haha, so as a result I cosplayed as Temari from Naruto. I had her giant fan and everything.
Have you modeled other than cosplaying?
I've never modeled outside cosplay aside from modeling some friends' merchandise for their businesses. I started cosplaying when I was 13 (y'know…puberty) so I don't think I would have had any chance at a modeling career at the time.
Do you make your own costumes?
Yessir! I pride myself on making all my own costumes. :)
Which is your favorite character to portray?
It's a toss up between my Little Sister and Diablo Wizard costume. While I love being a creepy little girl with yellow eyeballs, I feel commanding and sexy in my wizard (whoa, is that weird?! Haha). However, I feel more draw to the little sisters in Bioshock.
Do you read comics regularly?
Not as often as I'd like. I do have a giant box of like 100+ Teen Titans comics I need to go through, though.
Are there any conventions that you prefer to appear at?
Dragon*Con, baby! It's in Atlanta, I've been going for 7 years and it's literally the best convention of my life. I also attended E3 for the first time last year and I really hope I get the chance to go again because I had an incredible time.
What are some of your most memorable moments while cosplaying?
I always have a great time just hanging out with friends. There were some really awesome moments when I got to meet some celebrities though! My friend Jess and I ran into the cast of Doctor Who on pedicabs during SDCC last year. They were so awesome and British! haha
Are there any downsides to appearing at cons?
The heels. Why I always think I'll survive all day wearing 5" heels is beyond me…in general, any cosplay can be kind of uncomfortable with standing/walking all day or lots of photoshoots. Luckily, the adrenaline (and 3+ cans of energy drinks…) helps me power through!
What's the least memorable moment you've had while cosplaying?
My first time sewing/wearing a spandex costume. I hadn't reinforced my seams as well as I had thought so I had a giant gaping hole in my crotch where the seams had burst. Good times!
Who are some of your favorite cosplayers?
I admire a bunch of cosplayers, but some of my favorites are Volpin, Kamui, God Save the Queen Fashions and my Atlanta cosplay girls Yaya, Riddle, Katie and Lindze.
How much time do you invest in cosplaying?
When I'm not cosplaying, I go to school at the Georgia Institute of Technology. I'd say 60% of my time is spent doing school things and 40% doing cosplay things. It can be really tough to balance things at times, but it's what I love doing, so it's worth it to me.
What advice do you have for someone just starting out?
Don't be intimidated to get hands on! I used to be so nervous working with things for fear of messing them up that nothing ever got done. Of course, it's smart to research beforehand, but you'll never know if a technique/process/etc will work until you try it!
If you could change anything since you started, what would it be?
I honestly don't think I regret anything. I maybe took cosplay a little too seriously at the beginning, but I've learned from those things now and I'm happy with where I am.
What does the future hold for Monika Lee?
Welllllll, I'm applying to an internship at Blizzard right now for the summer, so hopefully good things! :)
Monika, thanks for helping us out and we look forward to seeing more of you in the future! Go visit Monika's Facebook Page and give it a LIKE! – let her know we sent you!
Booking & Contact
If you would like to book Monika Lee for your convention or want to contact her for modeling opportunities, you can do so through her email here.
Monika Lee Links
You can see more of her work at these links:
Facebook: http://www.facebook.com/London2191Cosplay
Twitter: http://twitter.com/MnikaLee
Deviantart: http://xsoulxxxreaperx.deviantart.com/
Print Store: http://monikalee.storenvy.com/
If you have a favorite cosplayer, or are one yourself, let us know – we're always looking to showcase talented people!
Share your thoughts in the comments section below!
Photo Credits:
LJinto
Benny Lee
Judith Stephens
Mike Vickers
Joseph Chilin
Twistedmanga.com
– The Comic Book Critic