Your First Look At The Final Issue Of AMAZING SPIDER-MAN!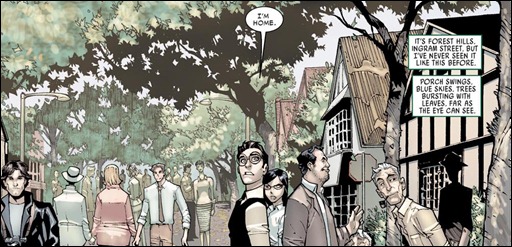 Here's your first look at the final issue of Amazing Spider-Man.
Amazing Spider-Man #700, by Dan Slott & Humberto Ramos, arrives in stores on December 26th, 2012 and is jam-packed with additional stories – weighing in at a whopping 104 pages!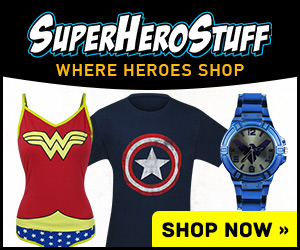 Press release
Marvel is pleased to present your first look at Amazing Spider-Man #700, from the blockbuster creative team of Dan Slott and Humberto Ramos. It's the most anticipated comic of the year, and on December 26th, fans will truly see the end of Amazing Spider-Man!
Celebrate the end of Marvel's year long celebration of an amazing 50 years featuring the World's Greatest Super Hero with 104 action-packed pages that when all is said and done, will leave you demanding more! Plus stories by JM DeMatteis & Giuseppe Camuncoli and Jen Van Meter & Stephanie Buscema AND letters answered by Stan Lee! Secrets are revealed, but the twists and turns are not done yet – no fan can miss this!
And when you think all is lost, the must-read story continues in Avenging Spider-Man #15.1 by Chris Yost and Paco Medina! There's a reason this is the ONLY other Marvel comic on sale December 26th. But the only way you'll find out is by picking it up!
All-new secrets revealed! An epic conclusion! This is Amazing Spider-Man!
This December, Dan Slott and Humberto Ramos bring us the final issue to Marvel's longest run in Amazing Spider-Man #700!
AMAZING SPIDER-MAN #700 (OCT120626)
Written by DAN SLOTT with JM DEMATTEIS & JEN VAN METER
Art by HUMBERTO RAMOS with GIUSEPPE CAMUNCOLI & STEPHANIE BUSCEMA
Cover by MR. GARCIN
FOC- 11/26/12 On-Sale – 12/26/12
AVENGING SPIDER-MAN #15.1 (OCT120625)
Written by CHRIS YOST
Art by PACO MEDINA
Cover by PAOLO RIVERA
FOC- 11/26/12 On-Sale – 12/26/12
– The Comic Book Critic