Madness & Mayhem Continue in Your First Look at HAWKEYE VS. DEADPOOl #1!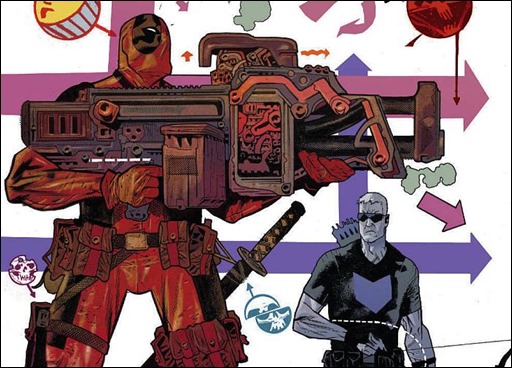 Here's your first look at Hawkeye vs. Deadpool #1 by writer Gerry Duggan and artist Matteo Lolli, on sale October 8th, 2014 from Marvel Comics.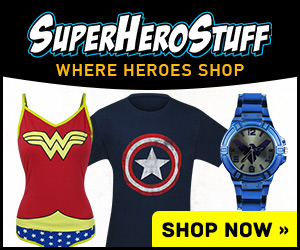 Press Release
This October, the no-holds-barred antics of the Marvel Universe's most unlikely duo continue in HAWKEYE VS. DEADPOOL #1 – the official first issue of the blockbuster comic event of the fall. Even though this is really the second issue, but who's counting?
Gerry Duggan and Matteo Lolli return for the battle of the century (maybe) as the Merc with a Mouth battles the Avenging Archer! It's Halloween night in Brooklyn, and that can only mean one thing – disaster is around the corner! And candy, always candy. The names and addresses of every active S.H.I.E.L.D. agent are about to be released, and it's up to one Avenger and one (sometimes) X-Man to stop it. But is it trick or treat when they encounter bad guys dressed like good guys? Will Deadpool and Hawkeye kill each other before the night is through?
Find out when the clash continues this October in HAWKEYE VS. DEADPOOL #1!
HAWKEYE VS. DEADPOOL #1 (AUG140824)
Written by GERRY DUGGAN
Art by MATTEO LOLLI
Cover by JAMES HARREN
Variant Cover by JASON PEARSON (AUG140825)
FOC – 09/15/14, On-Sale – 10/08/14
– The Comic Book Critic