If You Want Peace…Prepare for War in IMPERIUM #2 – Coming in March from VALIANT NEXT!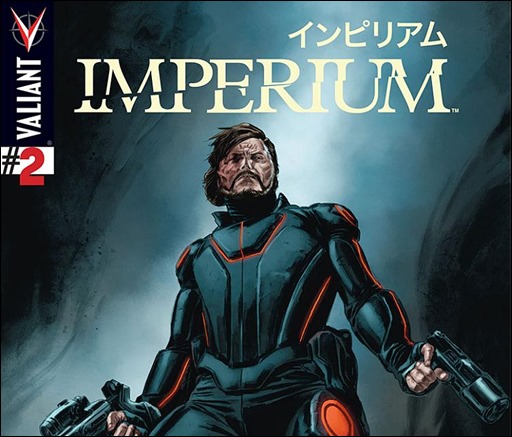 Here's a short preview of Imperium #2, the ongoing Valiant Next series by writer Joshua Dysart & artist Doug Braithwaite, on sale March 4th, 2015 from Valiant Comics.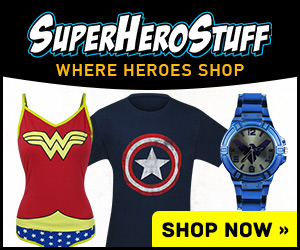 Press Release
Valiant is proud to present an advance preview of IMPERIUM #2 – the second devastating issue of the new VALIANT NEXT ongoing series from New York Times best-selling writer Joshua Dysart (HARBINGER, Unknown Soldier) and superstar artist Doug Braithwaite (ARMOR HUNTERS, Justice)! The battle for utopia continues here on March 4th as an all-new member – the technologically enhanced soldier-for-hire Gravedog – steps into the ranks of the world's most feared superhuman army!
Newly outed as one of the world's most powerful superhumans and wanted by every authority on Earth, omega-level telekinetic Toyo Harada has abandoned the life he once knew. Out of options and run to ground, the former head of the Harbinger Foundation has retreated to a remote corner of the globe to begin building his vision of a better tomorrow…beginning with with the superhuman force capable of fighting for it. With a coalition of the brutal, barbarous, and insane recruited to enforce his will, Harada will engineer the peace he means to give the world…by starting the war that could end it all. THIS IS IMPERIUM.
A psychic dictator, an inhuman robot, a mad scientist, a murderous alien, and a super-powered terrorist are about to try and take over the world…and you're going to be rooting for them every step of the way. The shocking first story arc, "Collecting Monsters," from Valiant superstars Joshua Dysart and Doug Braithwaite continues right here on March 4th in IMPERIUM #2 – featuring covers by Raul Allen (RAI), Doug Braithwaite (UNITY), Butch Guice (Captain America), and Lewis LaRosa (BLOODSHOT)!
And don't miss each essential new series from VALIANT NEXT! In the aftermath of THE VALIANT, VALIANT NEXT continues with five blockbuster new series, starring Valiant's biggest, most-demanded heroes alongside all-new, never-before-seen characters, throughout 2015:
• IVAR, TIMEWALKER #1 by Fred Van Lente and Clayton Henry in January
• DIVINITY #1 (of 4) by Matt Kindt and Trevor Hairsine in February
• IMPERIUM #1 by Joshua Dysart and Doug Braithwaite in February
• NINJAK #1 by Matt Kindt, Clay Mann and Butch Guice in March
• BLOODSHOT REBORN #1 by Jeff Lemire and Mico Suayan in April
IMPERIUM #1 [VALIANT NEXT]
Written by JOSHUA DYSART
Art by DOUG BRAITHWAITE
Cover A (Harada) by RAUL ALLEN (DEC141700)
Cover B (Lord Vine-99) by RAUL ALLEN (DEC141701)
Cover C (Mech Major) by RAUL ALLEN (DEC141702)
Valiant Next Variant by TREVOR HAIRSINE & TOM MULLER (DEC141704)
Character Design Variant by DOUG BRAITHWAITE (DEC141705)
Artist Variant by DOUG BRAITHWAITE (DEC141706)
Blank Cover also available (DEC141703)
$3.99 US | T+ | 32 pgs. | On sale FEBRUARY 4
IMPERIUM #2 [VALIANT NEXT]
Written by JOSHUA DYSART
Art by DOUG BRAITHWAITE
Cover A by RAUL ALLEN (JAN151644)
Cover B by DOUG BRAITHWAITE (JAN151645)
Cover C by BUTCH GUICE (JAN151646)
Variant Cover by LEWIS LAROSA (JAN151647)
Character Design Variant by DOUG BRAITHWAITE (JAN151648)
$3.99 US | T+| 32 pgs. | On sale MARCH 4 (FOC – 2/9/15)