First Look: The Clock is Ticking in IVAR, TIMEWALKER #2 – Coming in February!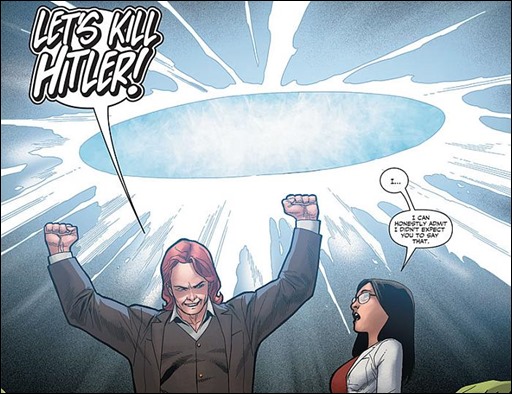 Here's your first look at Ivar, Timewalker #2 by Fred Van Lente & Clayton Henry, on sale February 18th, 2015 from Valiant Comics.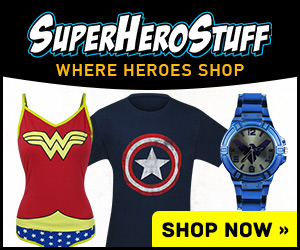 Press Release
Valiant is proud to present your first look inside IVAR, TIMEWALKER #2 – the second clock-stopping chapter of the new smash-hit ongoing series from VALIANT NEXT! From the award-winning team that brought you ARCHER & ARMSTRONG, New York Times best-selling creators Fred Van Lente and Clayton Henry take their centuries-spanning trek through time to the next level right here on February 18th!
At this very moment in Geneva, Switzerland, history is about to be made. A thousand meters underground inside the Large Hadron Collider, researcher Neela Sethi is seconds away from discovering time travel – and is about to jeopardize her life in the process. But she doesn't know that yet. One minute from now, every deadbeat chrononaut, wannabe conqueror, and misguided protector of the time stream will be banging down her door. Good thing that the legendary Ivar, Timewalker, got there first…right? Now it's down to history's most jaded, most tempestuous time traveler to stop the worst of everything that is, was, and will be…before time runs out!
On February 18th, Ivar and Neela jump from the dawn of life itself to the heated heights of World War II, only in IVAR, TIMEWALKER #2 from all-star creators Fred Van Lente and Clayton Henry! Jump on board here to find out why IVAR, TIMEWALKER is one of the most acclaimed series debuts of the new year:
"This long-overdue series is Ivar's time to shine, and thanks to the team of writer Fred Van Lente and artist Clayton Henry, he really does." – Wired
"✮✮✮✮✮…[With] just one issue IVAR, TIMEWALKER has earned must-read status… I implore you to check this book out." – Comic Bastards
"✮✮✮✮¾…Fred Van Lente and Clayton Henry have hit a home run… IVAR, TIMEWALKER is a book you cannot miss." – Geeked Out Nation
"✮✮✮✮½…Congratulations, Ivar, Timewalker. You just made my pull list." – Nerds Unchained
"✮✮✮✮½…Compelling storytelling worth reading… Fred Van Lente really is creating some amazing excitement here and it's only the first issue!" – Bloody Disgusting
"✮✮✮✮¼…It's a whole new part of the Valiant world, and boy, is it fun… Van Lente and Henry are an all-star team that Valiant can't miss with…" – Comicosity
"✮✮✮✮…A fun romp through time…[and] another very enjoyable debut from Valiant Entertainment." – ComicBook.com
Plus: don't miss each essential new series from VALIANT NEXT! Beginning with THE VALIANT #1 (of 4) by superstar creators Jeff Lemire, Matt Kindt, and Paolo Rivera in December, VALIANT NEXT continues with five blockbuster new series, starring Valiant's biggest, most-demanded heroes alongside all-new, never-before-seen characters, throughout 2015:
•   IVAR, TIMEWALKER #2 by Fred Van Lente and Clayton Henry in February
•   DIVINITY #1 (of 4) by Matt Kindt and Trevor Hairsine in February
•   IMPERIUM #1 by Joshua Dysart and Doug Braithwaite in February
•   THE VALIANT #3 (of 4) by Jeff Lemire, Matt Kindt and Paolo Rivera in February
•   NINJAK #1 by Matt Kindt, Clay Mann and Butch Guice in March
•   BLOODSHOT REBORN #1 by Jeff Lemire and Mico Suayan in April
IVAR, TIMEWALKER #2 [VALIANT NEXT]
Written by FRED VAN LENTE
Art by CLAYTON HENRY
Cover A by RAUL ALLEN
Cover B by BRIAN LEVEL
Variant Cover by PERE PEREZ
Variant Cover by RAMON VILLALOBOS
$3.99 US | T+ | 32 pgs. | On sale 2/18/15 (FOC 1/2/15)
– The Comic Book Critic