IDW Limited Announces First G.I. JOE Title to Get Limited Treatment
G.I. JOE: THE COMPLETE COLLECTION Vol. 1 Will Be Released in Deluxe Hardcover Limited Edition With More G.I. JOE Books to Follow.
Press Release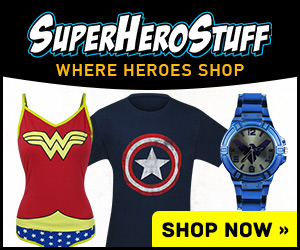 Today IDW Limited announced its plans to release the first in a squad of limited -edition G.I. JOE offerings under license from Hasbro and based on its iconic G.I. JOE brand. Starting with G.I. JOE: THE COMPLETE COLLECTION Vol.1, IDW Limited will be preparing several fan-favorites for deployment. Featuring a blend of original art from classic artists and modern fan-favorites, these books are the elite of the elite when it comes to collectability and presentation.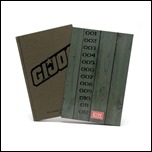 The Black Label edition (limited to 50 copies) of G.I. JOE: THE COMPLETE COLLECTION Vol. 1 will be paired with original art from one of the most recognizable artists in G.I. JOE publishing history, Herb Trimpe. Trimpe is widely known for his run on the title during the '80s, much of which is collected in these pages ,and he's brought his timeless style back to this book in the form of full-color original art pieces.
"G.I. JOE is a book that's close to my heart," said Trimpe. "It's great to see how IDW's handled the title. Their run's been excellent, and when they decided to launch this limited line collecting the early work that we all worked so hard on, I was thrilled to be chosen to provide art for this special edition. G.I. JOE is a timeless tradition, and drawing these pieces took me back to a different time, when I was a fan and artist who loved these characters deeply."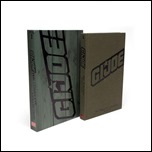 Fans of G.I. JOE will have two tiers to choose from when ordering this title. The Red Label is limited to 250 copies and signed by Larry Hama and Herb Trimpe. Presented in a special cover and custom slipcase, the book will collect more than 300 pages of Trimpe and Hama's historic run on the series. That's sixteen issues collected in a way designed to introduce new fans into the series and reward long-time fans with proper reading order and collection. The 50-copy Black Label will feature original art from Trimpe and a limited-edition tray case to house the book.
This is the first of a robust line of G.I. JOE offerings scheduled for the coming months. Look out for G.I. JOE: COBRA, THE LAST LAUGH, DANGER GIRL/G.I. JOE and G.I. JOE: IDW COLLECTION soon. The talent roster for these books ranges from John Royle to Russ Heath to Mike Hawthorne, with signatures from several key writers. There's never been a better time to say "Yo!"
AVAILABLE FOR PRE-ORDER NOW:
G.I. JOE: THE COMPLETE COLLECTION DELUXE LIMITED EDITION (RED-$125.00; BLACK- $300 300 pages; 11" x 7"; hardcover)
– The Comic Book Critic