IDW Brings Genghis Khan To Comics
A standalone graphic novel based on the greatest
military commander in world history

Press release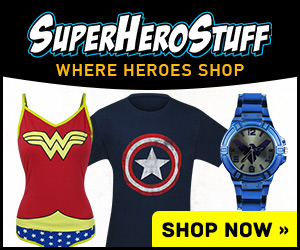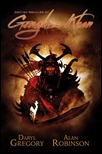 This July, IDW Publishing will bring you Secret Battles of Genghis Khan, the story of how a boy named Temujin became the founder and Great Khan of the Mongol Empire.
Adapting Khan's engrossing life to graphic-novel form are writer Daryl Gregory, award-winning novelist of The Devil's Alphabet and Pandemonium, and artists Alan Robinson (Weekly World News, Phoenix Without Ashes) and Jay Fotos (Locke & Key). The all-new, 104-page graphic novel will also feature a special painted cover by Sam Shearon as well as back-up material detailing Khan's life and battles.

"My job," Gregory said, "was to comb through his history to find the key moments in his life and discover what drove him. Alan had the toughest job, though. He had to show not only the emotional lives of a huge cast of characters, but deliver the epic sweep of the story, with one bloody battle after another. People are going to be blown away by what he's done."
To this day, Khan is known as one of the greatest leaders by conquering lands one military victory after another. By the end of his life, the Mongol Empire occupied

a large percentage of Central Asia and China. Although famous for being heartless, Khan was a man that was both brutal and fair. He was cruel to his enemies, but even-handed to those that were loyal, no matter what their tribal background or ethnicity.
Secret Battles of Genghis Khan outlines the history and experiences of the man that is regarded as the founding father of Mongolia.
SECRET BATTLES OF GENGHIS KHAN ($21.99, 104 pages, full color) will be available in stores in July 2012. ISBN: 978-1-61377-283-6.
---
– The Comic Book Critic