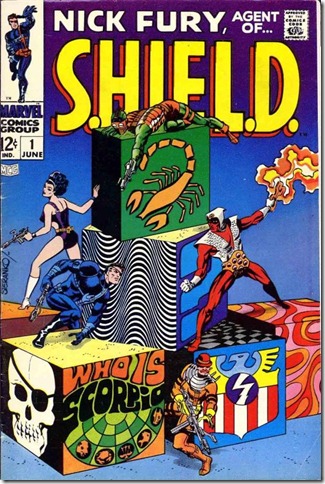 Great Comic Book Covers #2 presents Nick Fury, Agent of SHIELD #1 (June 1968) by Jim Steranko.
The drawing style and layouts that Jim Steranko brought to comics was a very dynamic look compared to the old panel designs that were previously employed. His larger than life characters and all-out action illustrations revolutionized the way comics were subsequently done.
While I enjoyed his work on Captain America and Strange Tales, his artwork really sparkled on this title and the seven covers he worked on.
Too bad for everyone that Steranko didn't stick around the comic book industry long enough.