Hi-Fi Fight Club #1 Preview (BOOM! Box)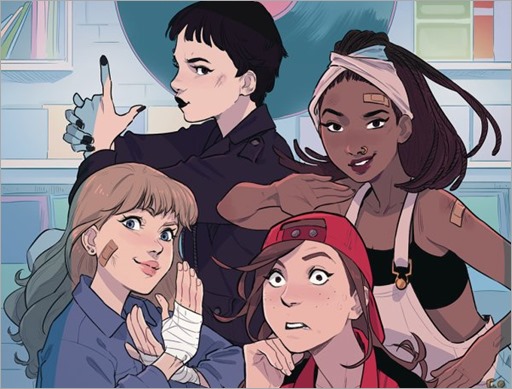 Here's a 5 page preview of Hi-Fi Fight Club #1, a 4-issue miniseries by writer Carly Usdin and artist Nina Vakueva, on sale August 23rd, 2017 from BOOM! Studios.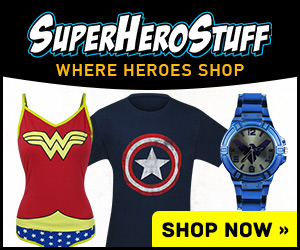 Hi-Fi Fight Club #1 (of 4)
Writer: Carly Usdin
Artist: Nina Vakueva
Main Cover: Nina Vakueva
Teen Movie Homage Subscription Variant Cover: Brooke Allen
Unlocked Retailer Variant Cover: Veronica Fish
Film and TV director Carly Usdin (Suicide Kale) teams up with breakout artist Nina Vakueva (Lilith's Word) for a new series that's music to our ears!
New Jersey, 1998. Chris has just started the teen dream job: working at Vinyl Mayhem, the local record store. She's prepared to deal with anything—misogynistic metalheads, grunge wannabes, even a crush on her wicked cute co-worker, Maggie.
But when the staff's favorite singer mysteriously vanishes the night before her band's show in town, Chris finds out her co-workers are doing more than just sorting vinyl…her local indie record store is also a front for a teen girl vigilante fight club!
Publisher: BOOM! Box, an imprint of BOOM! Studios
Price: $3.99