During his keynote speech at Image Expo 2012, Grant Morrison announced he's working on a new series for Image Comics. Happy! by Grant Morrison and illustrated by Darick Robertson is due to ship sometime in December 2012.
No other information was provided yet at the convention, but iFanboy had a short conversation with Morrison after his speech.
iFanboy: After years of working with DC Comics and Vertigo, why the move to work with Image Comics?

Grant Morrison: Well, I'm still writing Batman andSuperman stories at DC for the foreseeable future and also doing new creator owned stuff for Vertigo – the final volume of Seaguy and at least one other series too be announced – but over the last couple of years I've been developing a range of new titles and characters, not all of which would necessarily suit Vertigo. I liked the idea of doing different types of books with different publishers, hence things likeDinosaurs versus Aliens with Liquid/Dynamite, and the rawer, more…unrestrained work I'm doing with Image.

iF: Can you tell us about any of the projects you'll be doing at Image and what can fans expect?

GM: So far, I'm only able to tell you that the first one is set around Christmas, it's called Happy! and it's drawn by Darick Robertson an artist I've had plans to work with for a long time. Happy! is in a genre I've never really tackled before – but with a bizarre twist, of course.

Beyond that, there are big plans to do more books at Image and I have several ideas lined up – but I have to wait until the ink dries on the contracts before I'm allowed to say another word!
You can find the rest of the interview here.
Image Expo 2012 has just begun and we're already seeing some big announcements being made. I wonder what else they have in store this weekend?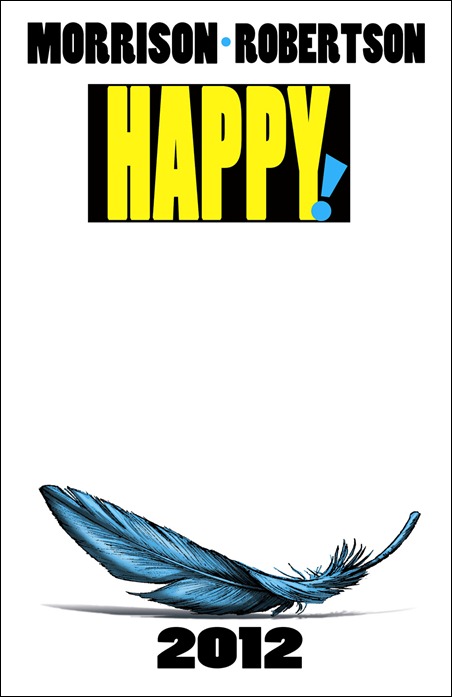 – The Comic Book Critic