Joe Simon Passes Away at 98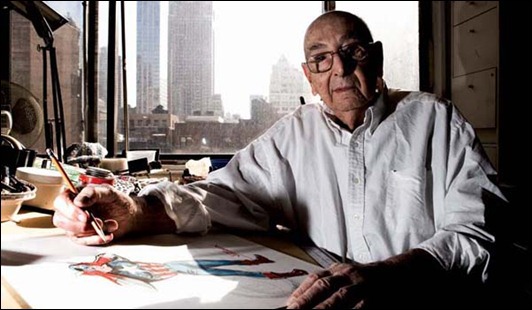 Joseph Henry "Joe" Simon, passed away on Wednesday December 14th, 2011 in New York City, after a brief illness, at the age of 98.

Simon created or co-created many important characters in the Golden Age of Comics and was the first editor for Timely Comics, which later became Marvel Comics.
Along with Jack Kirby, Simon co-created Captain America in 1940. Simon & Kirby worked extensively at DC Comics in the 1940s on such books as Sandman and Sandy the Golden Boy, and co-created the Newsboy Legion, the Boy Commandos, and Manhunter. Simon & Kirby creations for other comics publishers include Boys' Ranch, Fighting American and the Fly.

Simon gave Stanley Lieber his first break into comics by hiring him to do many background duties at Timely and gave him his first writing assignment – the text filler "Captain America Foils the Traitor's Revenge" in Captain America Comics #3 (May 1941), using the pseudonym "Stan Lee."
Joe Simon was one of the great creators who were around when comics were in their infancy. He saw the industry in all its' Ages and its' ups and downs. Simon, and the others like him, gave us more than they could ever imagine. Their imagination and creativity allowed of men, women, and children to live vicariously through their creations, bringing happiness to millions of people they could never possibly know.
Let us not mourn the passing of Joe Simon, but celebrate the greatness he has given to the world.
Rest in Peace, Joe Simon.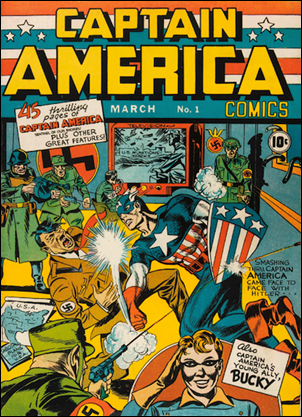 Dan DiDio:

Joe Simon was a true legend in the comic book industry. So much of what we are today is owed to him and his amazing creativity. In addition to one of the great writers of the Golden Age, he was also an editor at DC Comics. We appreciate all of his contributions to DC Comics and the industry as a whole, both on the page and behind the scenes."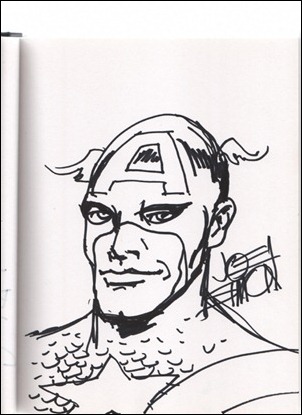 Jim Lee:

We lost another of the Titans this week. A creative virtuoso, Joe Simon will be best known for co-creating Captain America with legendary artist Jack Kirby but his many contributions to DC Comics, both as a writer and an editor, are legion and will continue to be cherished by longtime fans, this one included. Our sympathies go out to his family, friends and many, many fans."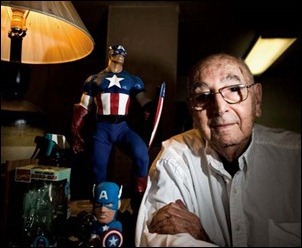 Greg Rucka:

Not Joe Simon… very sad at the news of his passing. Thank you for everything you gave our art.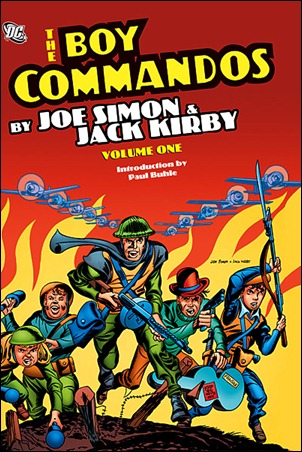 Dan Slott:

Joe Simon, co-creator of Captain America, has passed away at 98 years of age, leaving us an incredible legacy of art, stories, & characters.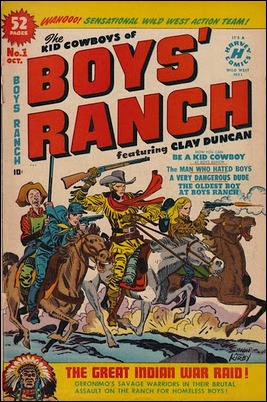 Mark Waid:

Condolences to the family of Joe Simon. He was a terrific guy and a giant in the comics industry his entire life.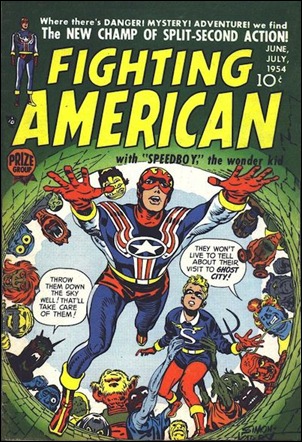 Jerry Bingham:

Joe Simon, thanks for the inspiration.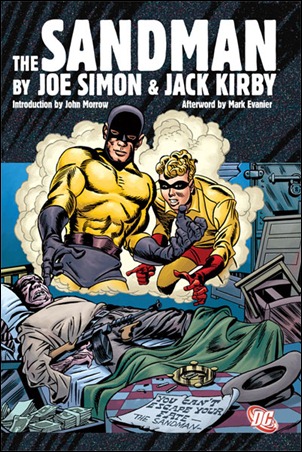 Ed Brubaker:

RIP – Joe Simon. Thanks for Captain America and Prez, both of which helped my career immensely.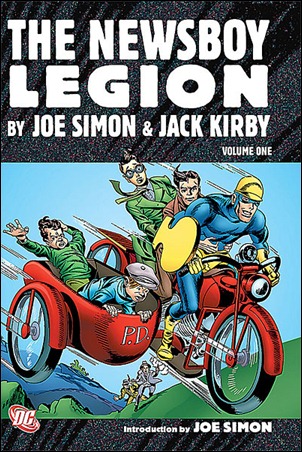 Rob Liefeld:

Joe Simon in his late 80′s was savvier than most of us in our 40′s. Generous and enthusiastic until the end!
– The Comic Book Critic