Neferet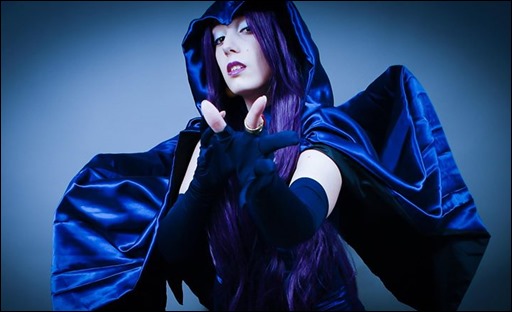 There are many talented models and performers who bring their love & enthusiasm to dressing up as their favorite characters. Comic Book Critic will occasionally showcase a performer who embodies this spirit of cosplaying.
Whether it's creating the costume from scratch, altering the appearance of an existing one, or just getting into character, these performers spend a lot of time and effort on their craft. As much as we all enjoy seeing our favorite fictional characters represented in real life, let's not forget the behind-the-scenes work that goes into that portrayal.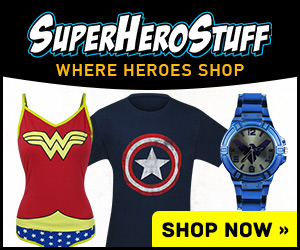 One thing is for certain though, their love of cosplaying shines through in their work.
The Comic Book Critic Featured Cosplayer Interview is:
Neferet from Argentina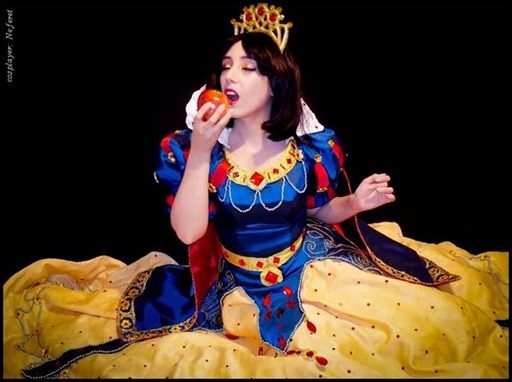 Neferet is an amazing costume maker and cosplayer. She's created many different types of costumes as well as exploring many different genres which she enjoys. From video games to Disney and comic books, she puts a great deal of effort into her work and it shows.
We've interviewed many different and unique cosplayers from around the world in the last year; but, Neferet is the first one from South America. We're happy that she had the time to give us this latest interview.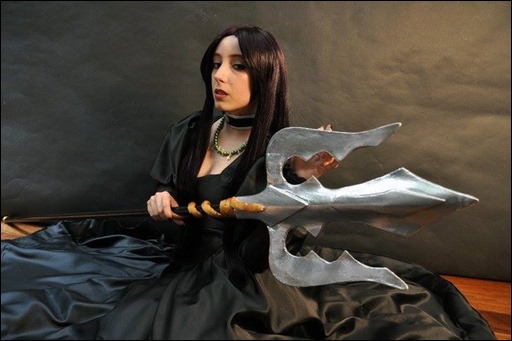 How did you decide cosplaying was something you wanted to do?
I've been a geek girl ever since I can remember. When I was 5 years old I played videogames with an old Coleco console and watched anime like Lady Oscar and Transformers. So, I grew up with an immense fanaticism. Also, I love theater stuff and artistic things, so cosplay is the best way I can combine my fanaticism and my love for the comics, anime and videogames.
How long have you been cosplaying and what was your first costume?
I started in October 2007 with a neko girl (original design). That cosplay was a present from my grandmother and mom. But, my real start was in January 2008 with my first cosplay completely made by me.
Do you make and/or design all of your costumes?
Yes, I'm cosmaker.
Which was the most satisfying to make?
All cosplays are satisfying to make, because I'm fan of these characters.
Do you do modeling work outside of cosplay?
Noooooooo I think I'm the worst model in the world hahaha
Who are some your favorite characters to portray?
Well… it's not an easy choice because all characters have something special. But if I need to select characters, I like Hatsune Miku (she is cuteeeeeeeeeeeeeeee), and I always enjoy wearing my cosplays from DC comics.
Did you grow up reading comics or playing video games?
Yes. I grew up playing with an old Coleco Vision (with games like Spy Hunter and Galaxian). I was very little, 5 years old more or less, but I remember perfectly. I still have my old Coleco Vision, it is older than me hahahaha but I have good memories.
I started reading comics from Dark Horse Comics in my preteen days because I am a Terminator movie fanatic (Alien and Predator too, but primarily Terminator). Dark Horse published a lot of amazing comic books continuing the story after T2 and the future. And then I started reading comics from DC (thanks to some cool and lovely friends).
Have you gone to any conventions outside of the Argentina?
Yes, I went to a convention called Anime Dreams in Sao Paulo (Brazil) and Ficosplay in Chile, really great experiences, and I met lovely cosplayers and friends.
What do you find the most rewarding about cosplaying?
I think the best part is playing and acting like a character who you love. I really enjoy doing performance on stage and taking photos. The best part is spending time with fans like me. Hahaha I always enjoy talking with a geek.
What's one of your most memorable moments while cosplaying?
The Cosplay World Masters in Brazil (November 2012). I won the first place… and I started to cry in the stage. A lot of people from the public were clapping and praising me. I can´t express how I felt at that moment. It was an amazing experience.
Do you have any favorite cosplayers?
Yes. JoEllen (Firefly Path), a friend from Singapore called Sara, and a cool cosplay team from Taiwan called "COS CAT-Cosplay Item Hand Made"
Have you noticed any changes in the cosplay community since you began?
Yes, cosplayers have improved their skills. Now it is normal see impressive armors or big dresses, and some time ago, you didn't see something like that. Another change also is that now cosplayers are more competitive.
How would you describe the cosplay community in Argentina?
It is complicated to describe. You can meet nice people, have fun with friends, and have nice moments with fans just like you. At conventions, people are friendly and they take a lot of photos because cosplayers are another attraction there. Sure, you will have some nice geek moments.
Have you attended both Anime and Comic Cons? If so, what do you find to be the difference between them?
I have never visited a convention in USA, sorry.
What advice do you have for someone just starting out?
Cosplay is a nice hobby to have fun with friends, spending time with fans like yourself, and enjoying a convention. It can be something artistic, with photos or acting in the stage. Never lost this idea, cosplay is for fun and if you lose this vision, you will not enjoy this beautiful hobby.
If you could change anything since you started, what would it be?
I would like to improve my skills as a model, I'm not good with photos hahaha I'm shy, but people don't notice that.
Do you have any new costumes that you're working on, that you can tell us?
Yes, I'm working on Merida (Brave – Disney)
Thank you, Neferet, for taking time out of your busy schedule to give us some insight into your cosplaying and costume making. You can see more of her excellent work at the links below.
Neferet Links
Photographer Credits
Sebastian Gambolati
Yemz Fotografia
Lucas Iacono – Team Las Noches
Alex Cabrera Photography
Photographes Sans Frontieres
Luis Lopez
Adrian Ummo
Estampida Fotografía
Alejandro Jandry
Share your thoughts about Neferet and her work in our comments section below!
– The Comic Book Critic