B.P.R.D.: Plague of Frogs Volume 2 TPB Preview (Dark Horse)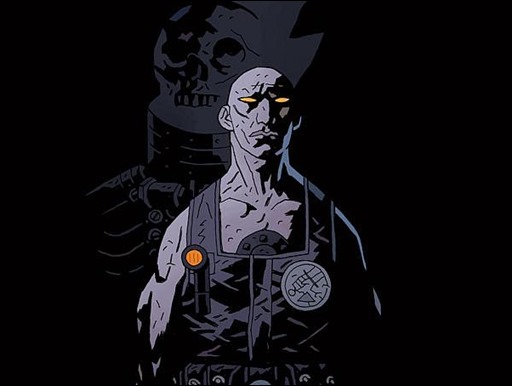 Here's a six page preview of B.P.R.D.: Plague of Frogs Volume 2 TPB by writers Mike Mignola & John Arcudi and artists Guy Davis & John Severin, on sale January 21st, 2015 from Dark Horse.
B.P.R.D.: PLAGUE OF FROGS VOLUME 2 TPB
Writer: Mike Mignola, John Arcudi
Artist: Guy Davis, John Severin
Colorist: Dave Stewart
Cover Artist: Mike Mignola
In 2001, Hellboy quit the BPRD, leaving Abe Sapien, Liz Sherman, and a bizarre roster of special agents to defend the world from the growing menace of the frog army. While Abe dives deeper into his origins, Liz and the BPRD fight against two of their greatest villains yet with their newest recruit, Daimio! Collects B.P.R.D.: The Dead, B.P.R.D.: The Black Flame, and B.P.R.D.: War on Frogs.
Genre: Horror, Action/Adventure
Publication Date: January 21, 2015
Format: FC, 480 pages; TPB, 7″ x 10″
Price: $24.99
ISBN-10: 1-59582-676-9
ISBN-13: 978-1-59582-676-3
– The Comic Book Critic