Bane: Conquest #10 Preview (DC)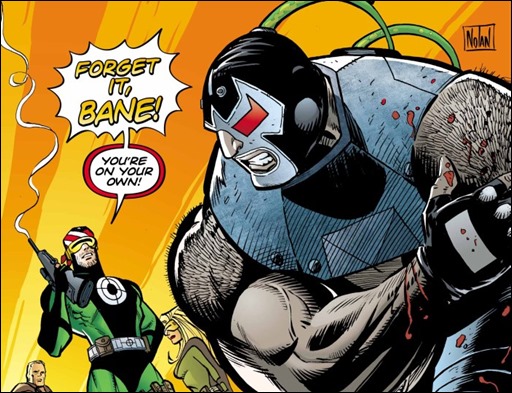 Here's a preview of Bane: Conquest #10 by writer Chuck Dixon and artist Graham Nolan, on sale March 7th, 2018 from DC Comics.
BANE: CONQUEST #10
Written by: Chuck Dixon
Art by: Graham Nolan
Cover by: Graham Nolan
To take on Kobra on its own turf, Bane will need an army. But what he needs and what he has are two different things…and what he has is twelve damned souls willing to follow him into Hell for a billion-dollar payday. But first they must be battle-tested and Bane-approved. And what better test than the abduction of one of Kobra's elite? The action is building to a fever pitch and breakneck pace as this gangster epic roars toward its conclusion.
U.S. Price: $3.99
ON SALE 3/7