Bravest Warriors #3 Preview!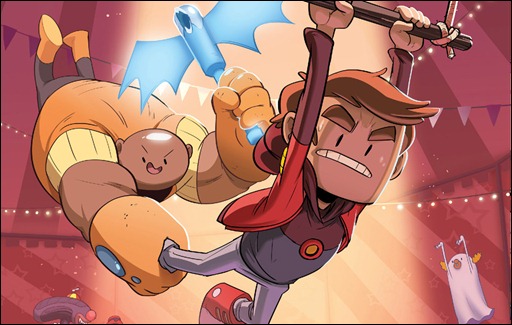 We present a preview of Bravest Warriors #3, written by Joey Comeau & drawn by Mike Holmes, from BOOM! Studios – on sale December 19th, 2012.
Bravest Warriors #3
Written by Joey Comeau
Drawn by Mike Holmes
SC, 32pgs, FC, SRP: $3.99
COVER A: Tyson Hesse
COVER B: Maris Wicks
Diamond Code: OCT12 0914
HOT NEW SERIES FROM THE CREATOR OF ADVENTURE TIME!
This clown planet is getting the Bravest Warriors super-down, man. But if someone needs saving, then they're the dudes to do it! The comic adaptation of the new show from ADVENTURE TIME creator Pendelton Ward!
– The Comic Book Critic