Brooklyn Animal Control One-Shot Preview (IDW)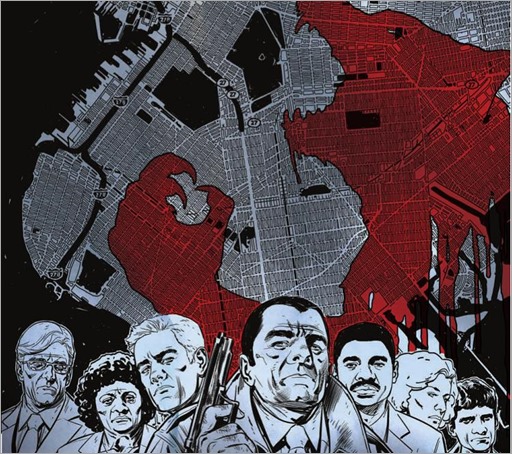 Here's a short preview of Brooklyn Animal Control One-Shot by writer J.T. Petty and artist Stephen Thompson, on sale December 9th, 2015 from IDW Publishing.
Brooklyn Animal Control One-Shot
J.T. Petty (w) • Stephen Thompson (a & c)
Brooklyn Animal Control is not your run-of-the-mill social services agency, and the officers assigned to it are not your average caseworkers… they are a breed apart. These street-hardened veterans negotiate a dangerous secret world in the heart of New York City, one inhabited by werewolves that roam the streets by night, and infest the hidden back rooms of the criminal elite in their human alter-egos by day. Which of their forms is more viscous is open to debate… but both are equally deadly!
FC • 48 pages • $7.99
Bullet points:
· In print for the first time! Recently announced as a TV Pilot for USA Network!