DRIFTER REVEALS EARLY ARTWORK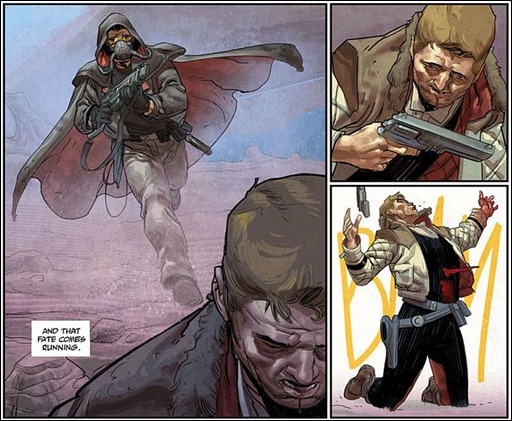 The new dark sci-fi series has the industry abuzz
"Before their untimely deaths, the great Ivan Brandon and Nic Klein produced one final, amazing comic." —Jonathan Hickman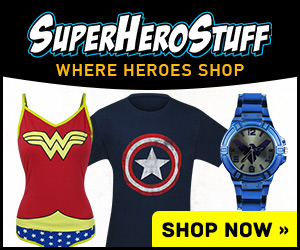 Here's a short preview of Drifter #1, an ongoing series by writer Ivan Brandon and artist Nic Klein, on sale November 12th, 2014 from Image Comics.
Press Release
Image Comics is pleased to reveal early artwork from writer Ivan Brandon (Wolverine, Men of War) and artist Nic Klein (Captain America, Thor), from their new, dark sci-fi series, DRIFTER. The ongoing series will launch with issue #1 on 11/12 and final order cutoff deadline for retailers is 10/20.
In DRIFTER, mankind has spread across the universe in a frantic rush to survive and has colonized and strip-mined countless planets in the process. Abram Pollux barely survives a crash landing on Ouro, a lawless backwater world where life is cheap. This world's unique properties set the stage for a story that combines the dark wonder of a strange and alien landscape with the struggles of an abandoned and lawless frontier town.
Praise for DRIFTER:
"Crazy good and super gorgeous sci fi. Can't wait for more." —Jason Aaron
"Fantastic." —Dennis Hopeless
"Like if the cast of Alien settled Deadwood. Gorgeously executed stuff."
—Jason Latour
"Phenomenal." —Fàbio Moon
"SO good!" —Phil Noto
"Strong hard-edged survivalist sci-fi with a western tinge." —Kieron Gillen
"Great stuff!!" —Cameron Stewart
"Drifter is really fantastic original sci-fi. Don't miss out." —Gerry Duggan
"Gorgeous." —Kelly Sue Deconnick
DRIFTER #1 will be available on 11/12, the Final Order Cutoff deadline for retailers is 10/20.
– The Comic Book Critic