Evil Empire #8 Preview (BOOM!)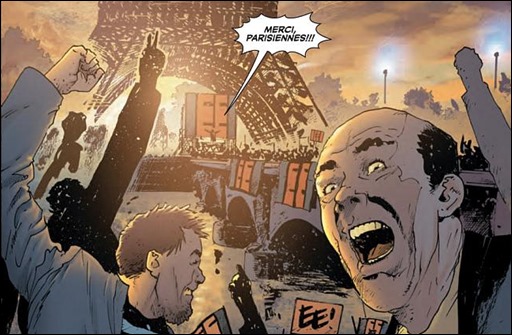 Here's a five page preview of Evil Empire #8 by writer Max Bemis (Say Anything) and artist Andrea Mutti, on sale December 3rd, 2014 from BOOM! Studios.
Evil Empire #8
Author: Max Bemis
Artist: Andrea Mutti
With the Evil Empire's influence spanning from the East coast to the West coast, what's left to do other than expand its touch to the rest of the world? Reese and her crew struggle to raise their resistance's threat level, but with tensions rising, internal struggle might get the best of them.
– The Comic Book Critic