Preview of The Goon #38 by Eric Powell & Dave Stewart
Here we present a four page preview of The Goon #38 courtesy of Dark Horse Comics. Eric Powell provides the story and art for this issue, while Dave Stewart masterfully colors it. Enjoy!
You might have thought you knew everything about Goon's past after Chinatown, but there's more to the story. And most of that story has to do with his aunt. How did he come to be raised by her? How did she wind up as a circus performer? And what is the tragedy that ties them inseparably together?

* Dive deeper into the Goon's origin!

* The Goon is back–and bimonthly!

* "Powell is serious about his craft, turning in gorgeously grotesque artwork that balances the horror and humor of the script remarkably well. Part H.P. Lovecraft, part Harold Gray, Eric Powell is a twisted genius with the talent to compensate for his perversion."–The A.V. Club
The Goon #38 by Eric Powell and Dave Stewart from Dark Horse Comics is available at your local comic shop on Wednesday, March 21st, 2012. You get 32 full color pages for $3.50 US.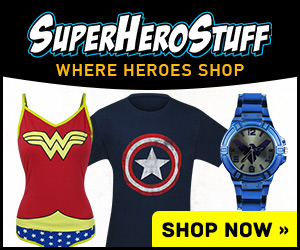 – The Comic Book Critic