Empire: Uprising #1 Preview (IDW)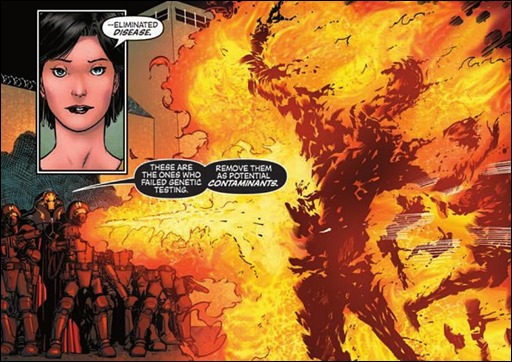 Here's a five page preview of Empire: Uprising #1 by writer Mark Waid and artist Barry Kitson, on sale April 22nd, 2015 from IDW Publishing.
Empire: Uprising #1
Mark Waid (w) • Barry Kitson (a & c)
It's been a year since the events of the original Empire, and much has changed for Golgoth, the first super-villain to conquer the world. Can he hold onto his reign—and does he even want to?
FC • 32 pages • $3.99
Bullet points: 
· The IDW/Thrillbent partnership begins here!
· Two new covers by series artist Barry Kitson!
· Coming next: Mark Waid's Insufferable!