The Quest for the Time Bird HC Preview (Titan)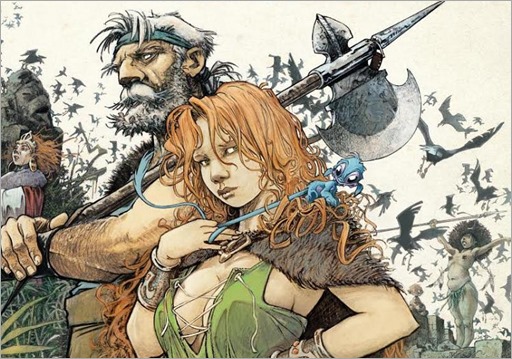 Here's a short preview of The Quest for the Time Bird by writer Serge Le Tendre and artist Regis Loisel, on sale December 2nd, 2015 from Titan Comics.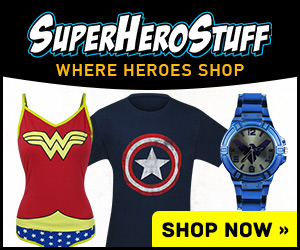 Bragon and Peliise are on a perilous quest to find the legendary Time Bird and save their world from destruction. Unaware of the blood ties that bind them their mission takes them across a land of mystery and monsters.
Fans of Jim Henson's Dark Crystal or The Princess Bride will not want to miss this 232 page hardcover!
THE QUEST FOR THE TIME BIRD
Writer: Serge Le Tendre
Artist: Regis Loisel
The world of Akbar is in grave danger; Ramor, the cursed god, is about to be set free and spread unending chaos! The witch Mara can bind him to his prison, a conch shell, but she needs something special… the legendary Time Bird. She charges her daughter, Pelisse, with enlisting the help of the ageing warrior Bragon, and together they set out on a quest to save the world! But all is not as it seems – Bragon is an old flame of Mara's and Pelisse has never met her father… With a fantastical twist, The Quest of the Time Bird is an epic journey through a magical realm of monsters, mysticism and mayhem.
Publisher: Titan Comics
PAGE COUNT: 232PP
FORMAT: HARDCOVER
PRICE: $39.99
RELEASE DATE: DECEMBER 2, 2015
ISBN: 9781782763628