Preview: The Rocketeer: Cargo of Doom #2 (IDW)
The Rocketeer: Cargo of Doom #2 Preview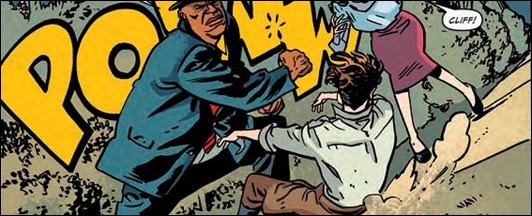 Here's an 8 page preview of The Rocketeer: Cargo of Doom #2, by Mark Waid & Chris Samnee, from IDW Publishing on sale September 12th, 2012.
The Rocketeer: Cargo of Doom #2 (of 4)
Mark Waid (w)
Chris Samnee (a & c)
The 30th anniversary of the Rocketeer continues! Cliff finds himself the target of a scheme to "liberate" the jetpack from him as a pair villains plot to stop him from interfering with their nefarious plans. Meanwhile, Cliff's secret identity, rather precarious at the best of times, is discovered by someone outside of his immediate circle.
FC • 32 pages • $3.99
Variant Dave Stevens cover!
• From the creative team behind Marvel's recent Eisner-nominated Daredevil relaunch!
– The Comic Book Critic