THOR: GOD OF THUNDER #25 Assembles Epic Artist Lineup For God-Sized Issue!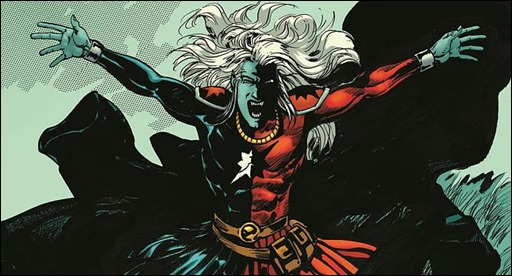 Here's a preview of Thor: God of Thunder #25 by writer Jason Aaron and artists Esad Ribic, Simon Bisley, and R.M. Guera, on sale September 17th, 2014 from Marvel Comics.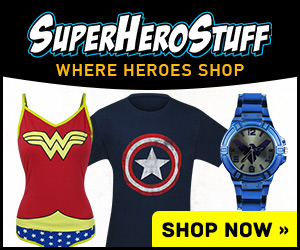 Press Release
On a bellow of thunder and the crack of lightning comes the Thunder God, one last time! Today, Marvel is proud to present your first look at THOR: GOD OF THUNDER #25, the oversized final issue from New York Times Bestselling writer Jason Aaron as he assembles a bevy of the industry's greatest artists for a titanic tale that should not be missed! Witness new stories of the Thor from each era as well as the untold origin of one of the God of Thunder's greatest foes! Plus, before THOR #1 hits in October, be there when the new Thor makes her thunderous first appearance inside this epic, oversized issue!
First, it's Young Thor vs. the Frost Giants as Jason Aaron and artist Simon Bisley (2000 AD) tell you a tale the brash, youthful God of Thunder as he wields his enchanted battle axe Jarnbjorn against the worst Jotunheim has to offer! Then, Aaron reteams with his artistic collaborator from Scalped, R.M. Guera, to bring you the blood-soaked origins of one of the God of Thunder's most maniacal villains – Malekith the Accursed! Witness the untold origin of the ruler of the Dark Elves as he cuts a bloody swath across the Ten Realms in his rise to power and prominence!
Finally, as the Thor of today deals with the startling fallout of Original Sin, fast forward to the future as Aaron and blockbuster Thor: God of Thunder artist Esad Ribic bring you a new tale of King Thor and the Girls of Thunder. Deep in the halls of Asgard, Thor's granddaughters have uncovered a startling secret chapter of Thor's past. A secret long since buried. Who is the new God of Thunder and why was her existence kept secret?
Be there when one chapter in the God of Thunder's life reaches its end…and another begins. No fan can afford to miss out on the epic, oversized THOR: GOD OF THUNDER #25 when it thunders its way into comic shops and onto digital devices this September!
THOR: GOD OF THUNDER #25 (JUL140657)
Written by JASON AARON
Art by ESAD RIBIC, SIMON BISLEY and RM GUERA
Cover by ESAD RIBIC
Avenger Thor Variant by MILO MANARA (JUL140658)
Young Thor Variant by SIMON BISLEY (JUL140659)
King Thor Variant by RM GUERA (JUL140660)
FOC – 08/25/14, On-Sale – 09/17/14
– The Comic Book Critic