Tomb Raider #1 Preview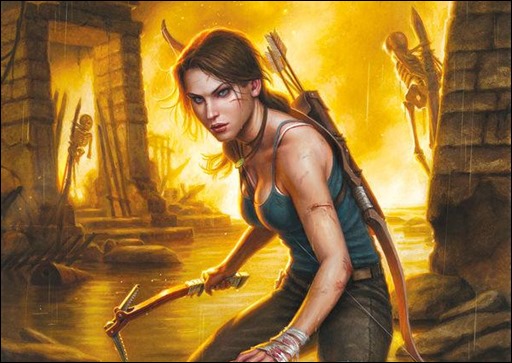 Here's a preview of Tomb Raider #1 by Gail Simone, Nicolas Daniel Selma, and Juan Gedeon, courtesy of Dark Horse Comics – on sale February 26th, 2014.
TOMB RAIDER #1
Writer: Gail Simone
Penciller: Nicolás Daniel Selma
Inker: Juan Gedeon
Colorist: Michael Atiyeh
Cover Artist: Dan Dos Santos
Superstar writer Gail Simone picks up Lara Croft's story where the smash hit Tomb Raider game left off—in a new ongoing comics series!
Following the game acclaimed for its bold and sophisticated new vision, this series launches Lara Croft on the formative adventures that will change her life forever!
* The official continuation of Lara Croft's story!
* The 2013video game sold over 3.5 million copies!
"Tomb Raider is the quintessential example of a reboot done right."—Gaming Trend
Publication Date: February 26, 2014
Format: FC, 32 pages; Ongoing
Price: $3.50
UPC: 7 61568 22838 0 00111

– The Comic Book Critic