Transformers Regeneration One #90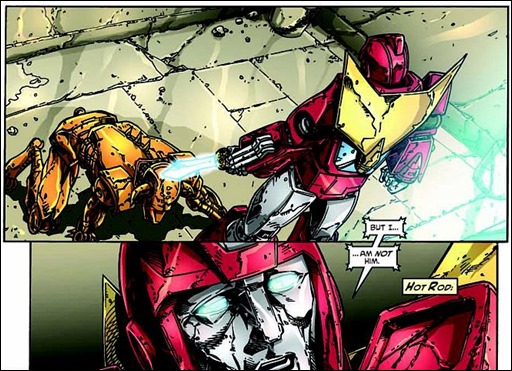 Here's a 7 page preview of Transformers Regeneration One #90 by Simon Furman & Andrew Wildman from IDW Publishing – on sale April 10th, 2013.
Transformers Regeneration One #90
Simon Furman (w) • Andrew Wildman (a) • Wildman, Guido Guidi (c)
TOO LITTLE—TOO LATE! As Scorponok's Dark Reign comes ever closer to spreading right across Cybertron, Grimlock launches a desperate counterstrike, in the face of almost innumerable odds. Does the Dinobot commander really have one last ace up his sleeve, or does his "plan" amount to a glorious—but doomed—last stand?
*2 regular covers will be shipped in a 1-to-1 ratio
FC • 32 pages • $3.99
*Variant Covers:
Geoff Senior variant cover!
Bullet points:
· The story of the original TRANSFORMERS comics continues in full force!
· Non-stop action as only the classic team of Furman & Wildman can deliver!
– The Comic Book Critic