The '90s X-Men Return in Your New Look at X-MEN '92 #1!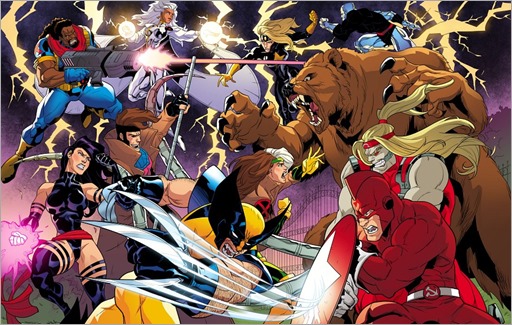 Here's a short preview of X-Men '92 #1 by writers Chris Sims & Chad Bowers and artist Alti Firmansyah, on sale March 30th, 2016 from Marvel Comics.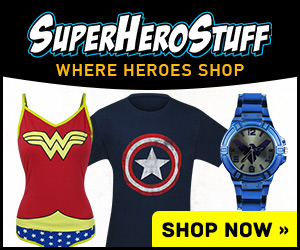 Press Release
The X-Men of yesteryear are back this March! Spinning directly out of last year's smash-hit Secret Wars series, they're slashing and optic blasting their way into their very own ongoing series!
Today, Marvel is pleased to present your first look inside X-MEN '92 #1! Writers Chris Sims & Chad Bowers return and they're bringing artist Alti Firmansyah (Star-Lord & Kitty Pryde) along for the ride. Get ready as Marvel's merry mutants roll back the clock to a time when the pouches were big and the action was X-TREME! Cassandra Nova has been defeated, but she was just the beginning. Omega Red has resurfaced, and he's bringing the Soviet Super Soldiers with him! Their mission? Destroy the recently re-opened Xavier's School for Gifted Children! And that's just the first issue True Believers!
Don't miss one minute of the action when X-MEN '92 #1 comes to comic shops and digital devices this March!
X-MEN '92 #1 (JAN160739)
Written by CHRIS SIMS & CHAD BOWERS
Art by ALTI FIRMANSYAH
Cover by DAVID NAKAYAMA
Hip-Hop Variant by AFUA RICHARDSON (JAN160740)
Action Figure Variant by JOHN TYLER CHRISTOPHER (JAN160741)
Variant Cover by PASQUAL FERRY (JAN160742)
FOC – 03/07/16, On-Sale – 03/30/16