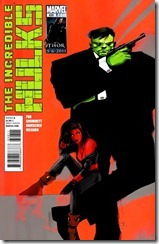 Writer: Greg Pak
Penciler: Tom Grummett
Inker: Cory Hamscher
Colorist: Edgar Delgado
Letterer: Simon Bowland
Cover: Jock
Production: Irene Y. Lee
Editor: Jake Thomas, Jordan D. White, Mark Paniccia
Publisher: Marvel Comics
Cover Date: June 2011
Cover Price: $2.99
In 'The Spy Who Smashed Me – Part One,' Betty Ross is having a difficult time controlling her temper, and as a result, she turns into the Red She-Hulk very often. Amadeus Cho tells her ex-husband Bruce Banner that her Gamma powers may be shifting and probably only has a few transformations left before she permanently stays as the Red She-Hulk.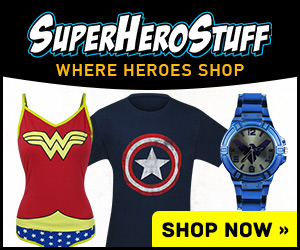 Banner heads to Italy where Betty is enjoying herself at a museum gala party and starts to raise her ire when he tries to leave with her. This doesn't sit well with Tyrannus, Hulk's oldest remaining archenemy, who is there by invitation of the Italian government along with his guest, Betty. This is too much for Banner to bear, and as he transforms into the Hulk, he goes after Tyrannus who is carrying Betty in his arms. Tricking this incensed Hulk into ripping open a vault in the museum, Tyrannus and Betty make their exit with what they came to get.
Greg Pak writes a pretty straightforward 'let's dupe Banner into doing our bidding for us' story. I thought it was rather funny when Cho brings Banner into the 'gadgets' room and hands him a tracker for Betty's Gamma signature that looks exactly like an old 1977 Mattel Classic Football game. I wonder if Tom Grummett used one as a reference? He did manage to get a cool unstable molecules tuxedo out of the deal though.
While the story was entertaining, it was just a standard Hulk story; Banner loves Betty, Betty is ambivalent, Hulk tries to save Betty, but Betty is in league with the enemy. But judging from what they stole from the museum, things might soon start picking up pace in this story arc.
– The Comic Book Critic
Comic Book Critic Rating: 4.5