Parallel Man: Invasion America #1 Review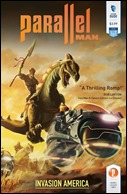 Writer: Jeffrey Morris, Fredrick Haugen
Pencils & Inks: Christopher Jones
Colors: Zac Atkinson
Cover: Dylan Hansen
Letters: Cortland Bechtell, Jordain Cheng-Kinnander
Editor: Jeffrey Morris, Kimberly Morris
Publisher: FutureDude
Digital Cover Date: September 2014
Print Cover Date: October 2014
Cover Price: $3.99
From the minds of Jeffrey Morris & Fredrick Haugen comes a story that traverses multiple parallel universes, yet tells a story that's as intriguing as it is engaging. The story hops back and forth from parallel earths in a tale about The Ascendency and the rebellion that wants to take them down.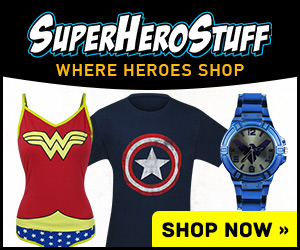 The Ascendency has been pillaging and enslaving worlds throughout the Multiverse for over 40 years and now they've set their sights on "Beta 76" aka our world.
That is, unless rogue super-soldier Nick Morgan has anything to say about it.
Morris & Haugen throw you right into their multiverse and unfold the story as you follow Nick Morgan's mission on our earth. There's no long exposition – the action begins immediately as you begin to read the story. The "how" and "why" unfold perfectly, keeping the tension and mystery at a high level. You get just enough to keep you wanting more, but not so much that you're given the entire story from the start.
The great artwork by Marvel & DC Comics veteran Christopher Jones perfectly complements the writing and establishes the pace and tension that permeates this book. He's drawn many comics over the years and this is one of his finest works.
Parallel Man from FutureDude Entertainment isn't just a great comic book at it's core, but it's also a unique entertainment experience spilling over into diverse media forms. You can choose to read the comic book, play the deck building game, watch the short animated film, or even play the game on your mobile device. You can do any or all of these things within the Parallel Man universe.
Without diminishing the power of small press comics, I have to say that this comic is, in terms of writing, art, and production quality, on par with much larger publishers such as Valiant Entertainment.
Everything about Parallel Man: Invasion America #1 screams quality – The writing, the art… everything. Issue two is set up perfectly and I can't wait to get my hands on it when it's released!
Parallel Man: Invasion America is a series that you should pick up and tell all your friends about if you like great science fiction. Even if your friends don't read comics, this is something I think they'd definitely enjoy reading.
Based solely on Parallel Man, I'm looking forward to seeing more from FutureDude Entertainment. They definitely have a vision and are executing it well!
Press Release

Parallel Man is a 7-issue comic book mini-series, mobile device video game, deck-builder game, and animated short film. The story follows Commander Nick Morgan — an intelligence agent from an evil version of America in an alternate universe. His government, known as The Ascendancy, has attacked and enslaved eleven other Earths and has its sights set on our world as their next target.

Nick spent his childhood secretly learning of the freedom in other Americas from his grandfather, Tobias Morgan, and struggles to fulfill the deadly goals of his leaders. Now, after stealing an advanced vehicle prototype and his A.I. companion Atlas, Nick seeks out the leaders of a former rebellion known as The Futurists (led by a parallel version of Dr. Carl Sagan) for their assistance in assembling a legendary weapon that could stop the Ascendancy forever.
– The Comic Book Critic