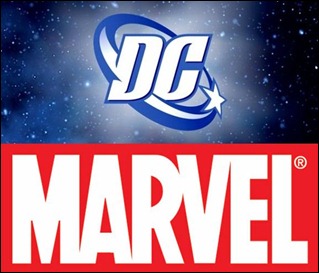 Recently I was having a conversation with a friend who had read comics years ago, but hasn't picked one up in a long time. We had just come from a local comic shop where I picked up a few books I was missing and told me that he was overwhelmed by the amount of titles that were being published and didn't know what to buy. He likes the X-Men, but there are too many X-Men titles to choose from, and on top of that, he didn't want to get anything that was in the middle of a storyline. Having to pick up #1-10 of a series that was on issue #11 wasn't what he wanted either.
This is one of the hurdles that the industry has to overcome. Only through the efforts of publishers, retailers, and fans, can this be accomplished effectively.
One problem with the marketing strategy of the Big Two (Marvel & DC) publishers is their reliance on restarting a series in order to increase sales. Surely it will increase short term sales because people love to get in on a 'first' issue of a series, but that 'first issue,' more often than not, is just a different storyline that could have been continued in the previous title.
You don't always have to change the numbering when something drastic happens, just indicate it on the cover and make sure your audience is aware. If this ideology of "Number One's always sell well" becomes the status quo, why would we ever need a series to go more than 15 issues, or 20, or 25? Do we need 10 different Flash #1's or 15 different Wolverine #1's? No. Lately, though, it seems like we're moving in that direction. Does every change to a new creative team require a restart of a current series? Does a major change to a character need to have the series cancelled and retitled? I hope the answer to those, and similar questions, is no.