Witch Slaying Warriors in the WARZONES! Your New Look at 1602 WITCH HUNTER ANGELA #1!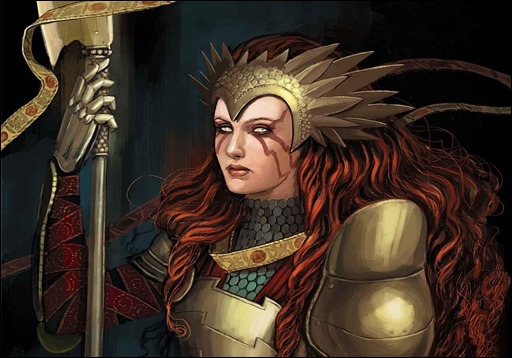 Here's a five page preview of 1602 Witch Hunter Angela #1 by writers Marguerite Bennett & Kieron Gillen and artists Stephanie Hans & Marguerite Sauvage, on sale June 10th, 2015 from Marvel Comics.
Press Release
This June – magic and might battle marvelous monstrosities as Angela and Sera take the fight to Battleworld!