J. Jonah Jameson Was Right! Your First Look at AMAZING SPIDER-MAN #1.2!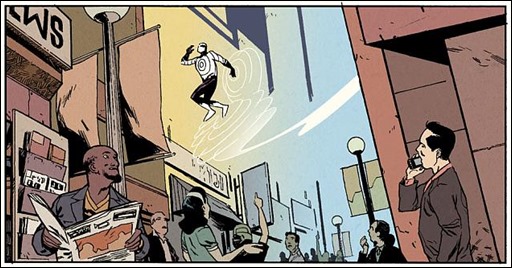 Here's your first look at Amazing Spider-Man #1.2 by Dan Slott & Ramon Perez, courtesy of Marvel Comics – on sale in June 2014.
Press Release
Spider-Man is a menace! Today, Marvel is proud to present your first look at AMAZING SPIDER-MAN #1.2 – the next exciting chapter of Learning to Crawl from New York Times Bestselling writer Dan Slott and Eisner-award winning artist Ramón Pérez! J. Jonah Jameson warned us! He said that kids would try to emulate the Amazing Spider-Man and he was right! Enter New York City's newest menace – CLASH! He might have been one of Spider-Man's biggest fans, but now he'll become one of his worst enemies. Harnessing the destructive power of sound, Clash is about to tear his way through New York City and into a permanent place in Spider-Man's rogues gallery.