BLOODSHOT REBORN #5
Jeff Lemire & Raul Allen Enter the Squirtverse in August!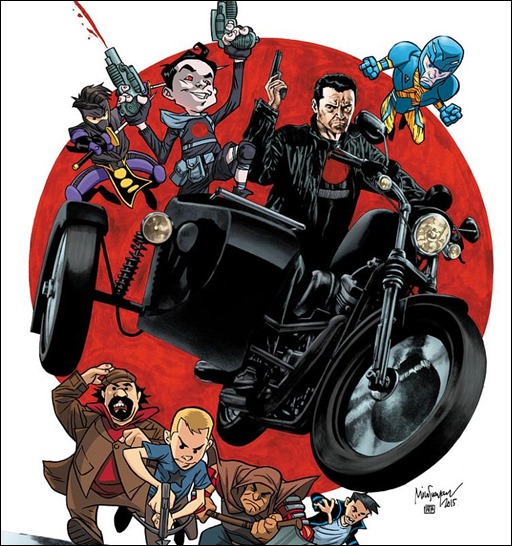 Here's your first look at Bloodshot Reborn #5 by writer Jeff Lemire & artist Raul Allen, on sale August 5th, 2015 from Valiant Comics.
Press Release
On August 5th, Bloodshot and his lil' buddy Bloodsquirt are teaming up for a mind-bending jumping-on point unlike anything else on the stands!