Ultron Unleashed!
A New Lettered Look at AVENGERS: RAGE OF ULTRON OGN!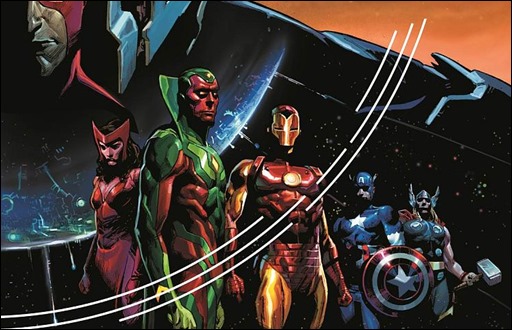 Here's a new look at five lettered pages from Avengers: Rage of Ultron OGN by writer Rick Remender and artists Jerome Opena & Pepe Larraz, on sale April 1st, 2015 from Marvel Comics.
Press Release
Two generations of Earth's Mightiest Heroes rise to the challenge and come face-to-face with the Avengers greatest villain in AVENGERS: RAGE OF ULTRON, the can't miss original graphic novel coming to comic shops and book stores this week! New York Times bestselling writer Rick Remender (Uncanny Avengers, Uncanny X-Force) re-teams with critically acclaimed artists Jerome Opeña (Avengers, Uncanny X-Force) and Pepe Larraz (Kanan: The Last Padawan) to take heroes old and new to the brink of destruction in a story that will redefine Ultron and have long reaching effects for the Avengers!