Five Pages from BAD ASS #1, the Wild New Series Due in Stores This January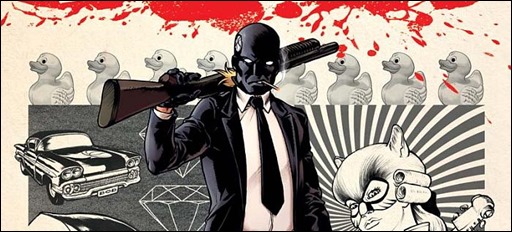 Here's a 5 page preview of Bad Ass #1 by writer Herik Hanna & artist Bruno Bessadi, courtesy of Dynamite Comics – on sale in January 2014.
Press Release
Dynamite is proud to share a five page preview of interior artwork from the first issue of Bad Ass, a four-issue limited series scheduled for release starting in January 2014.
Bad Ass is the brainchild of writer Herik Hanna and artist Bruno Bessadi, celebrated for its "evil genius, sinister wit, and wild abandon." Bad Ass introduces Dead End, an unstoppable vigilante who may claim to be a masked avenger… but he's a villain through and through, with a cause even greater than serving justice: serving himself.
Read morePreview: Bad Ass #1 by Herik Hanna and Bruno Bessadi