Cartoon Network Crossover Causes Cosmic Calamity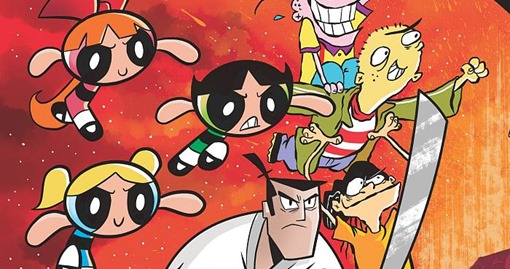 Samurai Jack, The Powerpuff Girls, Dexter's Laboratory, Ben 10 And More
Unite In The 'Super Secret Crisis War'!
IDW Publishing presents a massive Cartoon Network crossover this Summer in Super Secret Crisis War a six issue miniseries by Louise Simonson and Derek Charm beginning in June 2014.
Press Release
When an unstoppable evil spreads across the universe, heroes across time and space will be summoned together to face a threat that none of them could have possibly dealt with on their own. In Super Secret Crisis War!, the fate of the universe will depend upon a stoic warrior, a kid hero, a mad scientist, a fearsome trio of lab experiments, and… Ed, Edd and Eddy?!?