JEB BUSH COMIC BOOK OUT THIS WEEK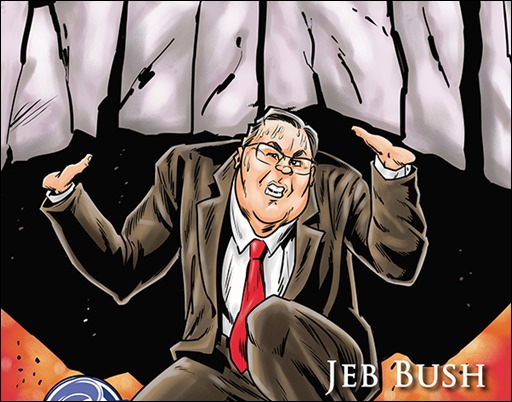 Also coming, Presidential hopefuls Sanders, Clinton, Paul, & Trump.
Stormfront Publishing is releasing it's standard fare of biographical comics focusing on politics, the Political Power series, just as the races are heating up.
This week Stormfront, formerly Bluewater Comics, released a Jeb Bush comic and will be publishing others based on 2016 presidential hopefuls Bernie Sanders, Hillary Clinton, Rand Paul, and Donald Trump, among others, in subsequent weeks.
Here's a look at some interior pages from Political Power: Jeb Bush-Legacy by writer Michael Frizell and artist Joe Paradise, on sale now.