CHAINSAW Pushes BLOODSHOT #6
to the Limit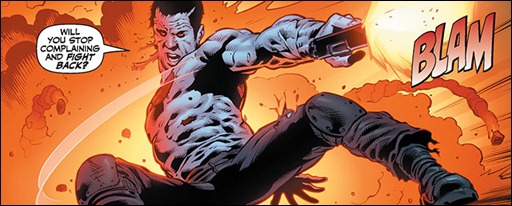 Bloodshot #6, by Duane Swierczynski & Manuel Garcia, from Valiant Comics arrives in comic shops on December 12th, 2012. Today we have a five page advance preview of Bloodshot #6 for you to read.
Enjoy!
Press release
Valiant is proud to present an advance preview of Bloodshot #6 from the gut-punching, back-breaking creative team of Duane Swierczynski and Manuel Garcia! The all-new story arc, "The Rise & The Fall", is just getting started and the stakes have never been higher!