Celebrate 50 years of X-Men with
X-MEN: BATTLE OF THE ATOM!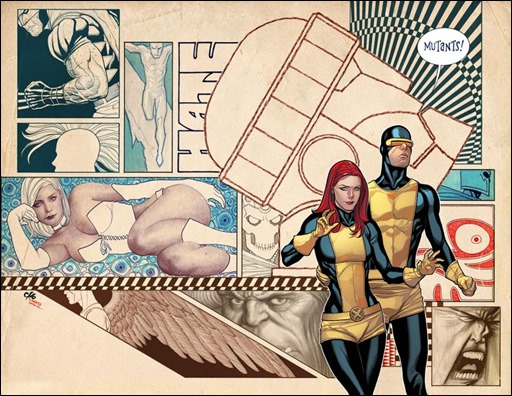 Past, Present, and Future X-Men Take the Marvel Universe By Storm
Press Release
This September, celebrate the X-Men's 50th anniversary with the first major X-Men crossover event in over three years—X-Men: Battle of the Atom! From the blockbuster creative team of Brian Michael Bendis, Jason Aaron, Brian Wood, Frank Cho, Stuart Immonen, Chris Bachalo, David Lopez & Giuseppe Camuncoli, comes an event  so exhilarating,  and so groundbreaking that fans will be talking about this for years to come! Three X-Men universes collide in the biggest war mutantkind has ever seen, and you won't believe how it all plays out. One thing's for sure—no reader will come out unscathed!
"If All-New X-Men #1 was the shot heard round the world, X-Men Battle Of The Atom is Valley Forge," explained Nick Lowe, Senior Editor, Marvel Entertainment. "And there's no group of creators I'd rather go to war with than Brian [Bendis], Jason [Aaron] and Brian [Wood]. And that doesn't even mention the murderer's row of artists."