CAPTAIN VICTORY AND HIS GALACTIC RANGERS LAUNCHES IN AUGUST!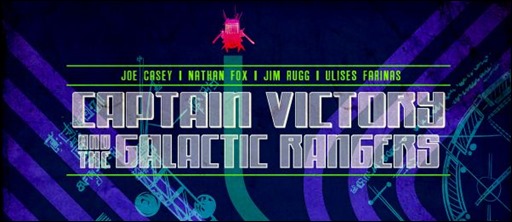 JOE CASEY AND NATHAN FOX – THE TEAM BEHIND HAUNT – AND MORE!
This August, Dynamite Entertainment is reimagining Jack Kirby's Captain Victory and the Galactic Rangers with a new creative team of Joe Casey & Nathan Fox.
Press Release
In one of Dynamite's most exciting new projects to-date, the acclaimed creative team of Haunt, Joe Casey and Nathan Fox, take on a reimagining of one of Jack Kirby's most incredible creations: Captain Victory!
Captain Victory and the Galactic Rangers #1, launching in August 2014, will be available both in comic book stores and digitally! Issue #1 also features interior art by Jim Rugg and Ulises Farinas, with a cover by Nathan Fox, this comic is bound to amaze Kirby enthusiasts everywhere!