The Quack is Back!
HOWARD THE DUCK #1 is Coming!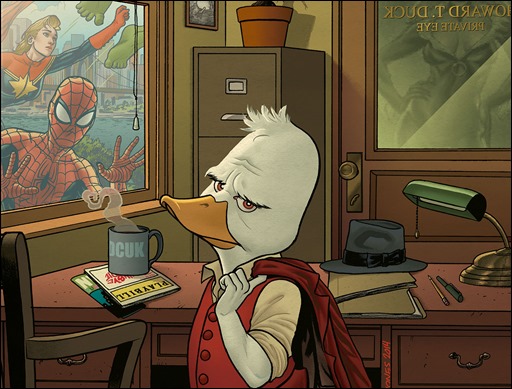 New Ongoing Series Launching This March!
Marvel Comics is bringing back Howard the Duck in a new ongoing series – Howard the Duck #1 by Chip Zdarsky & Joe Quinones arrives in March 2015.
Press Release
Thanksgiving is right around the corner. But who needs turkey, when you can have a little duck?! That's right – he's back! The fabulous fowl. The web-footed wonder. The denizen of Duckworld. The one and only HOWARD THE DUCK! And he's coming to you this March for HOWARD THE DUCK #1 – a brand new ongoing series from writer Chip Zdarsky (Sex Criminals, Original Sins) and artist Joe Quinones (Savage Wolverine, Harley Quinn)!
Read moreHoward the Duck #1 by Zdarsky & Quinones Coming in March 2015