First Look: "DEAD HAND" Activates in X-O MANOWAR #34 – Beginning in March!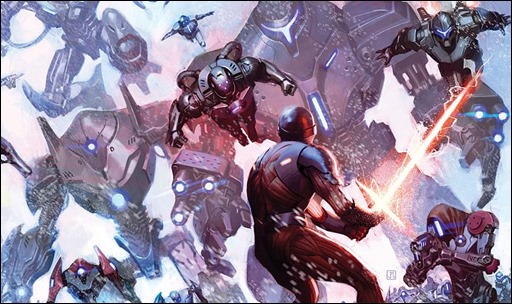 Here's a short preview of X-O Manowar #34 by writer Robert Venditti and artist Diego Bernard, on sale March 4th, 2015 from Valiant Comics.
Press Release
Valiant is proud to present an advance preview of X-O MANOWAR #34 – the FIRST ISSUE of the all-new story arc and brand new jumping-on point for Valiant's alien armored hero from New York Times best-selling writer Robert Venditti (ARMOR HUNTERS, The Flash) and superstar-in-the making Diego Bernard (Red Lanterns)!