X-23 Cuts Loose in DEATH OF WOLVERINE: THE LOGAN LEGACY #2!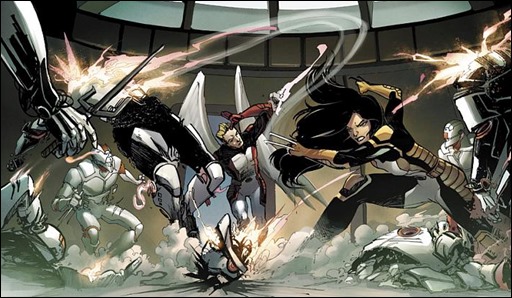 Here's your first look at Death of Wolverine: The Logan Legacy #2 by writer Tim Seeley and artist Ariela Kristantina, on sale October 22nd, 2014 from Marvel Comics.
Press Release
From the ashes of Death of Wolverine comes a new beginning.