THORS #1 Brings the Hammer of Justice to Battleworld This June!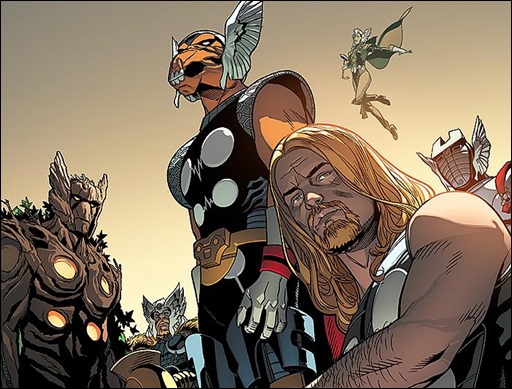 Here's an unlettered, four page preview of Thors #1, a Secret Wars series by writer Jason Aaron and artist Chris Sprouse, on sale June 17th, 2015 from Marvel Comics.
Press Release
This June, prepare to meet Battleworld's steadfast police force, the Thors! Gods of Thunder, doling out justice with a crash of thunder and a crack of lightning.