Sony Buys Film Rights to DESCENDER by Jeff Lemire & Dustin Nguyen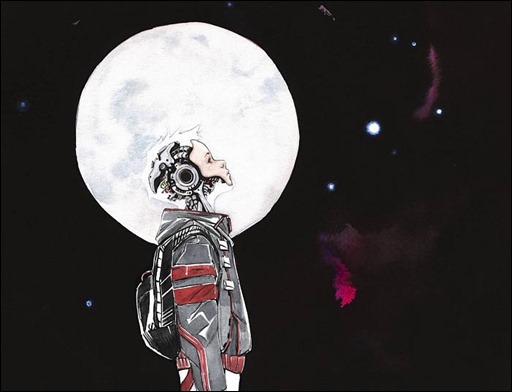 Sony Pictures has acquired the film rights to the upcoming Image comic book series Descender by creators Jeff Lemire & Dustin Nguyen. Josh Bratman is slated to be the producer and Lemire & Nguyen will be executive producers on the film.
Here's an early look at Descender #1 by Lemire & Nguyen – coming March 4th, 2015 from Image Comics.
Press Release
Sony Pictures Entertainment announced today that it acquired the feature film rights to Descender, the forthcoming comic book series from New York Times bestselling author Jeff Lemire and New York Times bestselling comic artist Dustin Nguyen. Josh Bratman will produce the film with Lemire and Nguyen attached to executive produce. The first issue of the eagerly awaited series will be published by Image Comics on March 4, 2015.